Finally got everything together and up and running :)
So far so good, and working on a bit of OCing ATM.
Its a bit ridiculous how easily these things OC.
Im sitting at 1.27Vcore ATM, and 4.5 Ghz and it seems stable. Still need to do more thorough testing though. Im not sure if I can get lower voltages or anything yet.
I just set the Vcore at 1.28 in bios (1.27 in windows) and tried to see what clocks I could get out of it at that voltage.
Tried 4.6 to see what would happen, and IBT gave a error at the 5th pass. :)
Im not a very good photographer, but are a couple pics of the completed build :)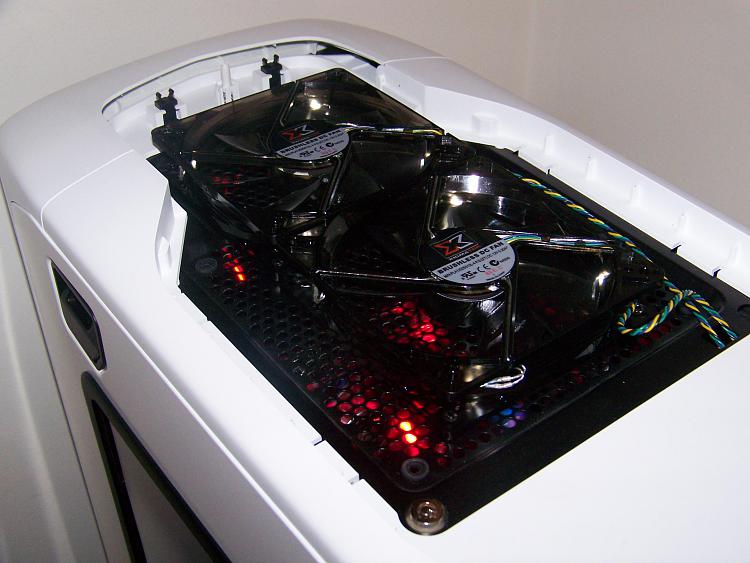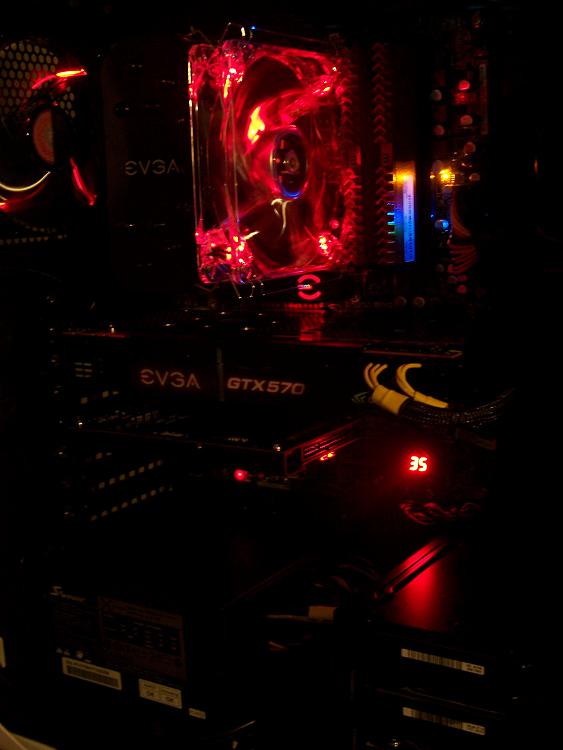 I do need to clean up the wiring a bit, but wanted to be sure everything was OK. Just haven't got back to it :)
Will likely move the 2 SSDs down to the flor between the Intake and other HD cage, rather than up top below the BluRay Drive.