http://www.intel.com/assets/pdf/datasheet/310306.pdf
I cant seem to determine the actual Vcore, the information is located on page 20 of the spec sheet, but then tells you to look at a graph and table which makes no sense because they specify "Typical VCC" at 1.55mΩ while my chip is running at 1.244 reported by the bios.
Do you mind taking a look at the spec sheet and seeing if 1.4v is safe?
Hard to say since not all chips are equal. A quick search has shown people on that chip ranging from 1.3xx up to crazy volts like 1.5xx under water.

But high 1.3xx -1.4 is around the average ballpark. You might have to do a bit more searching since that mod doesn't leave much room for error.
I cant actually adjust the voltages manually on the computer. Right now I either believe that the voltages are assigned dynamically by the bios or locked at a certain voltage, which may require me to actually use the VID mod along with the BSEL mod
It would be cool at stock volts - upping the vcore will shoot those core temps up a fair bit. Between 60-65c core temp is around the limit.

*NB Tcase and core temps are two separate temperatures. Tcase is the 'CPU' temp, but the core temps are generally higher than the Tcase.
Well if it isn't stable at stock volts I will be forced into using a higher voltage. My first option is going to be 1.4 volts, but I have been questioning whether or not to use 1.45 as I am afraid the air cooler wont be able too keep up.
Here are some pics of the cooler: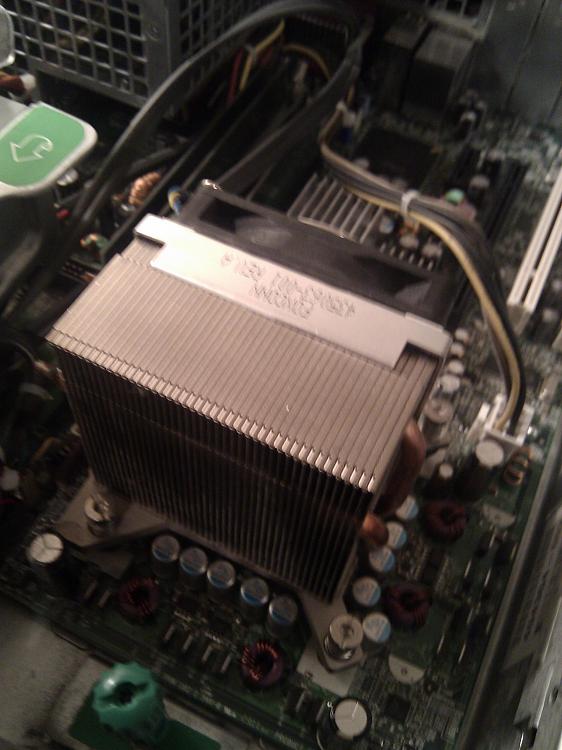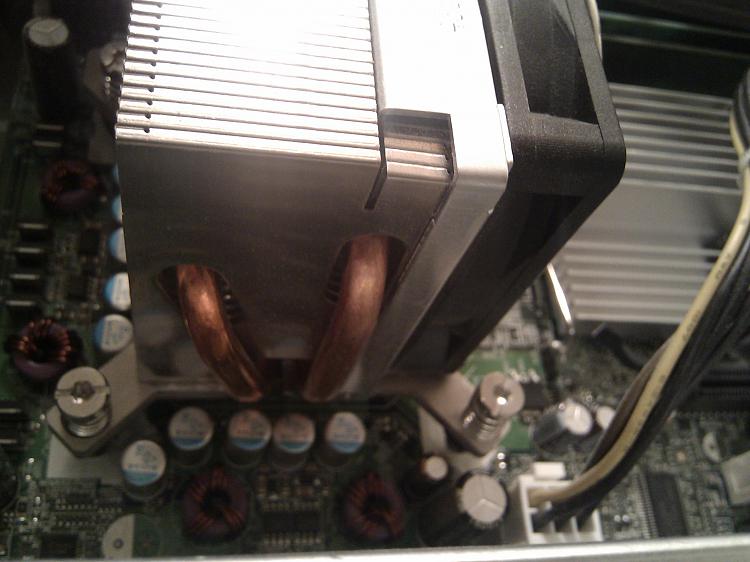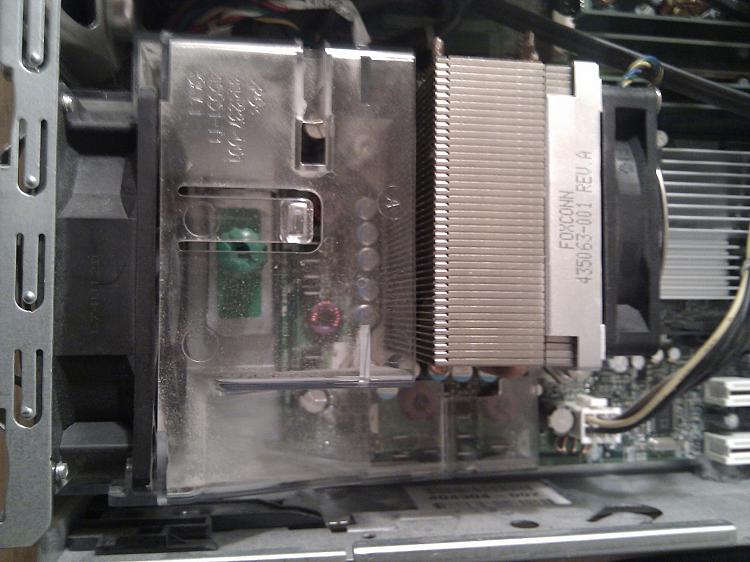 I know its hard to judge form the pictures whether or not the cooler will be capable, but the same cooler was used on Core 2 Duos on these HP computers.