Hi evryone,
First of all I'm sorry if I have posted here in wrong section about this. I think this is about hardware, so here what I expect to know.
I'm thinking of making my own laptop cooler for my notebook because of these HP G6 gets way too hot while gaming and doing some intensive works( Once recorded CPU temp of 100C while playing Crysis)
Before I make this decision, I have tested couple of my friends' coolers but I only got a drop of 10C-15C only with high end coolers for about 45$ which is not enough. about those cheap ones, I dont have to tell you guys

. I know there's some awsome coolers for about 80$ but why spend that much if I can make a more powerful one way less than that.(in my case, I already have a PSU and 4 fans which I have saved from old PCs)
Here is my design,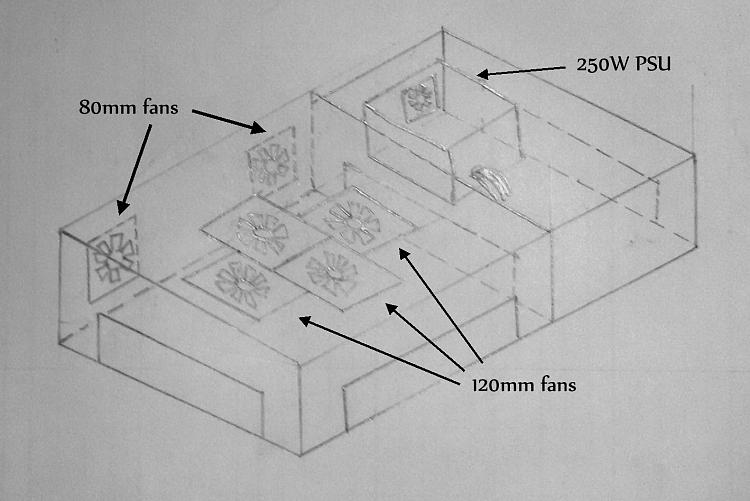 I intend to use four 120mm fans in the middle and two 80mm fans in the back for proper ventilation as shown in the pic.
My problems arise with my PSU which is a 250W ATX one I have took from a old PIII machine and it only has 3 molex connectors. but also those are devided into that small 4 pin connectors which we used to power up floppy drive. here are pictures of those connectors and the label on it.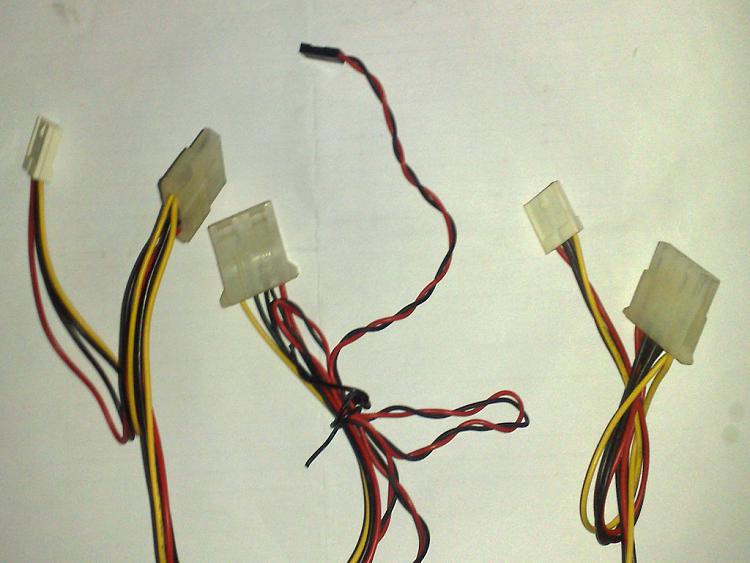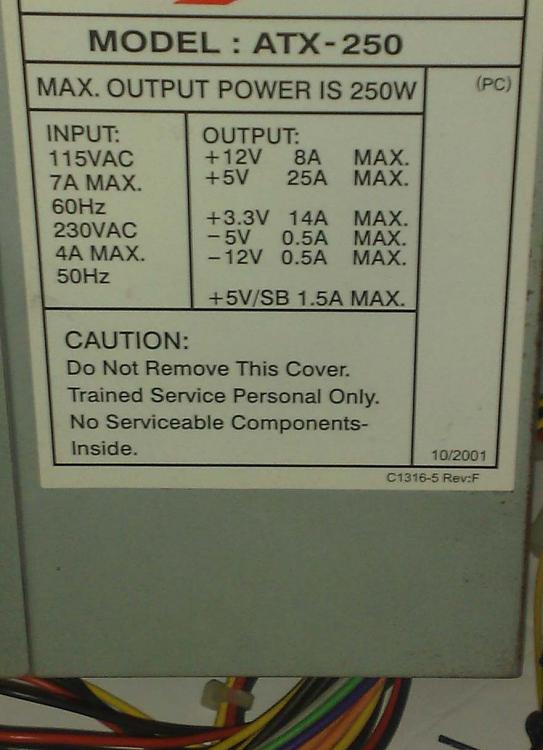 And here are my doubts regarding this and I hope you guys will help me.
1) I'm going to use 3 molex Y splitters to devide these 3 into 6 connectors. If I do so, Would this PSU provide enough power for those 6 fans without overloading? (2 fans per 1 main molex which splitted with a Y splitter)
2) Can't I remove those small connectors which are splitted from the main molex and If I connect those bare wires to a fan, would it provide sufficient power for that fan without overloading?
3) Here's another thing that one of my friend came up, he doubt that the Electro Magnetic Field generated by the PSU will effect on my Notebook as I have placed it near( just 6cm distance from the right edge of the notebook and below the level of it as you can see in the pic). Would this be something I should highly consider?
Thank you all. any suggestions would be much appreciated as I'm not having much knowledge on this field. thank you again for reading this kinda essay

and I appreciate you very much :)