Yea, Linpack is vicious!!!
CPU temp under linpack load at 60C is good. In fact 70C and below is fine & to be expected for LinPack with a OC'd CPU.
just keep in mind, nothing in any real world heavy load will ever push the CPU that hard. Prime doesnt really push one that hard either.
-- But that MOBO temp Speccy reports ...
Im conviced its reporting the the CPU temp.
It may also be that particular temp is the Motherboards CPU socket sensor. Not neccesarilly the CPUs core temps.
I noticed on mine, evga eleet was showing each CPU core temp individually, and then the package CPU temp --
Which matches Speccy and my Motherboard CPU TEMP readout LED.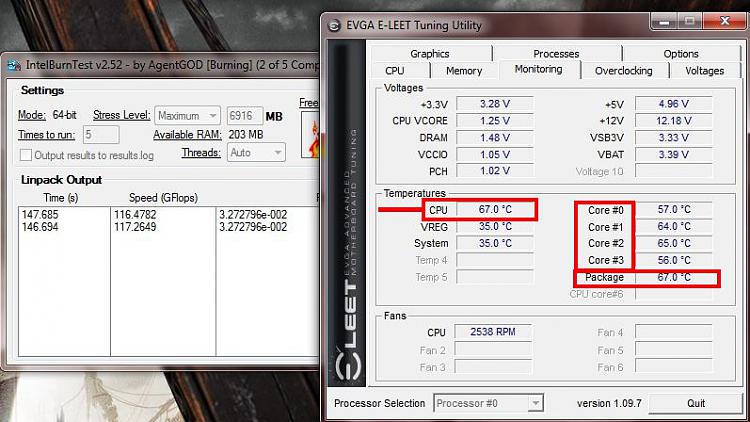 As you can see here, during Linpack the CPU Temp on the left is what speccy says is Motherboard for mine.
But that changes and always matches. As does the Package temps below each Core temp.
So thats what it has to be I think.