Posted Pics of mine in another thread when building it but will post again.
It's odd. Seems I just built this PC although its going on a year old now, and already dated compared to many shown here.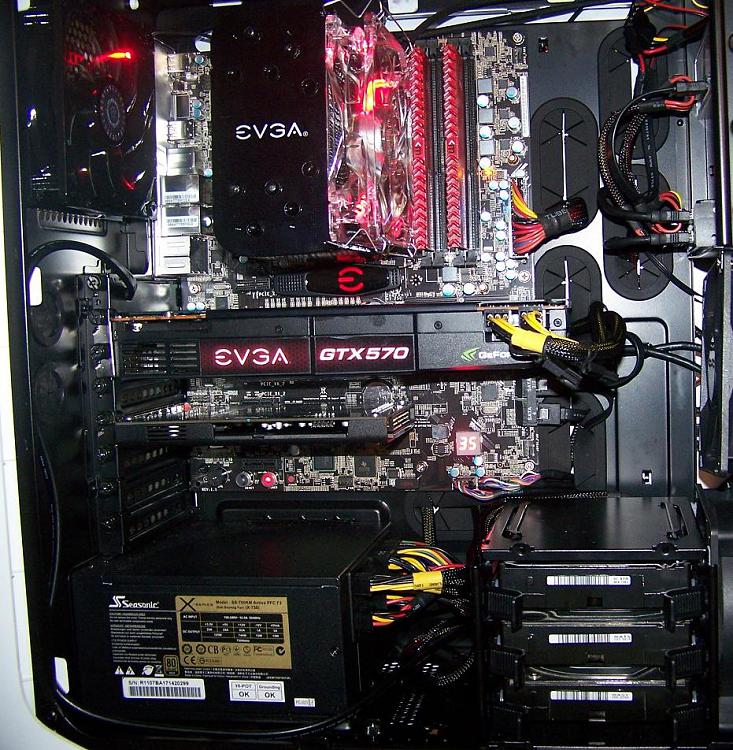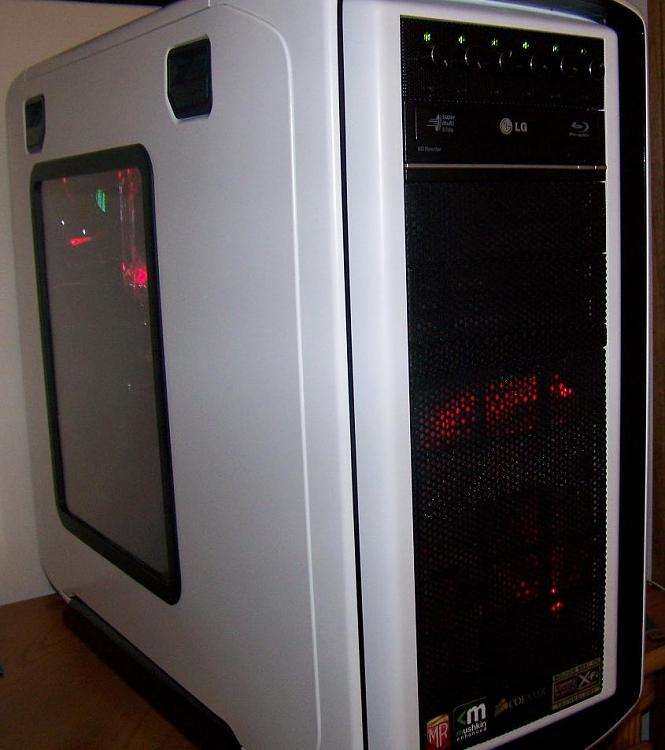 Within the next 30days however, I do plan on upgrading my main SSD. Its currently a 80GB 320series Intel, which will be repurposed as a dedicated (secondary) Steam drive.
The new OS/App drive will be a Intel 520 Series Sata 3 180GB ... possibly 240. Thinking the 180 simply because 80 is technically enough room for me, and performance between 180 and 240 seem to be the same.
My next upgrade will probably be Mid to end of next year. Skipping the 670/680 GPU but will upgrade when the 770/780s come out.
Possibly a new MOBO/CPU when updated ones come out. Skipping IB as well.