Hello.
Like title says, I want to learn something about OC'ing graphic card.
Some months ago, I wanted to OC my CPU. I can't do it because my CPU is locked Sandy Bridge and my motherboard don't support OC'ing. Because I can't overclock CPU, I want to overclock other thing. That is GPU. I have ATI Radeon HD 5670 and I saw that people OC' it. How to OC it, I don't know so I ask.
Temperature of my GPU are stable. It is 38-45C and on Stress Test 58-65C (on "medium" fan speed).
In my ATI control center, I have Override option. I think that is for OC'ing.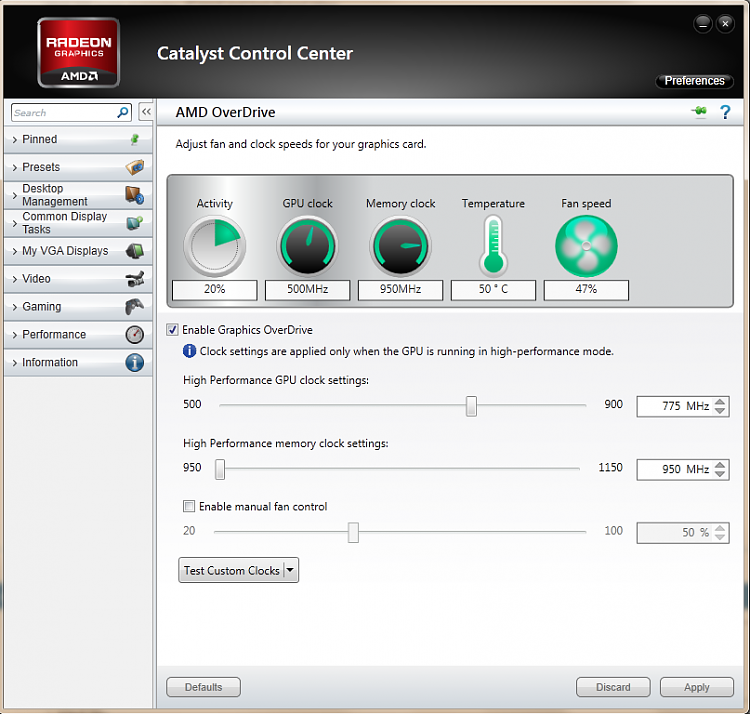 Now : How to overclock GPU ? To use this software or other software ?
I see there is GPU speed, and GPU Memory Speed. How to "use" that ? When to edit speed and when to edit memory speed ?
Thank you very much (in advanced).
Trinty :)