Fantastic work NoN and Apprentice!
Here's my first peeks at the Haswell setup.
The work area to get it running for testing, so far everything works well. I wasn't paying attention, this ASUS Z87 Deluxe has no DVI or VGA connector, only HDMI and Display Port, so I scrounged up an old GeForce 8800 to plug in the monitor, it's old too, only VGA.
Don't use the Intel stock cooler.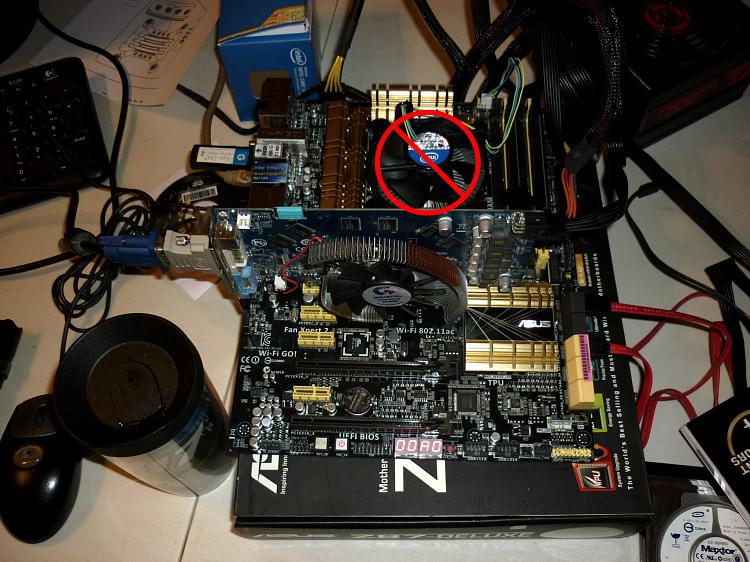 First WEI, only 8GB RAM, old 40GB SATA 150Mbs drive.
The I5-4670K throttles down to 800MHz.

Oh, ASUS has their own skinned CPUz on the support DVD.
With my Sandy i5-2550K I could never get the RAM past the stock frequency of 2133, with Haswell I got it to 2200 with no volt nor timing changes, not much, but a step in the right direction.
With the silly stock cooler here are my temps, after 5-7 seconds. I shut it down quickly. Prime can run a bit longer, 15 seconds or so to get to the same temp.
Seems to be a decent Speed (GFlops) though.