After seeing Juan's work, I'm almost ashamed to show mine, especially since my machine needs cleaning (it's amazing how the camera picks up dust I can barely see), but here goes anyway.
Despite my idiot hip acting up (it's much better today than it was yesterday), I got antsy today and pulled the sound cable I made the other day to redo it. I got lucky and was able to salvage all but the heatshrinks (duh!) and the Molex pins. I was surprised to find I had enough sleeving left after trimming off the super glued ends. After shortening and reshaping the cable, I slipped the sleeve and shrinks on, crimped on new Molex pins, installed the Molex body, then shrank the shrink sleeves.
Here's what the cable looks like before installation: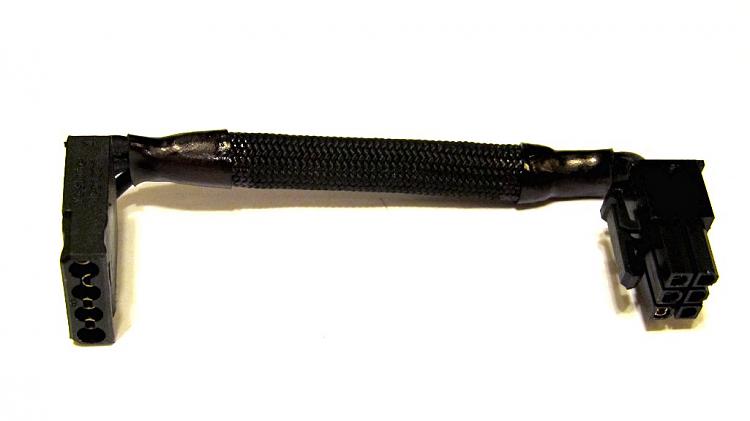 And after installation: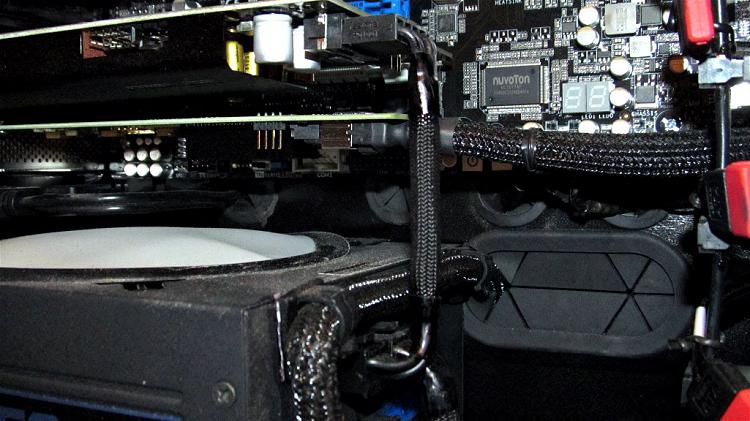 I still need to reroute the front panel audio cable to the sound card but I just don't feel like wrestling the machine to my washing machine today so it will just have to keep.
Thanks for all the suggestions!