Okay, this is probably going to sound like the most noob question, but I've never used any kind of really good graphics card before, and this is in the AMD vision engine control center application, under "Graphics overdrive".
My system specs are in my profile, so just click the thing below the post.
Would it be safe to use these settings?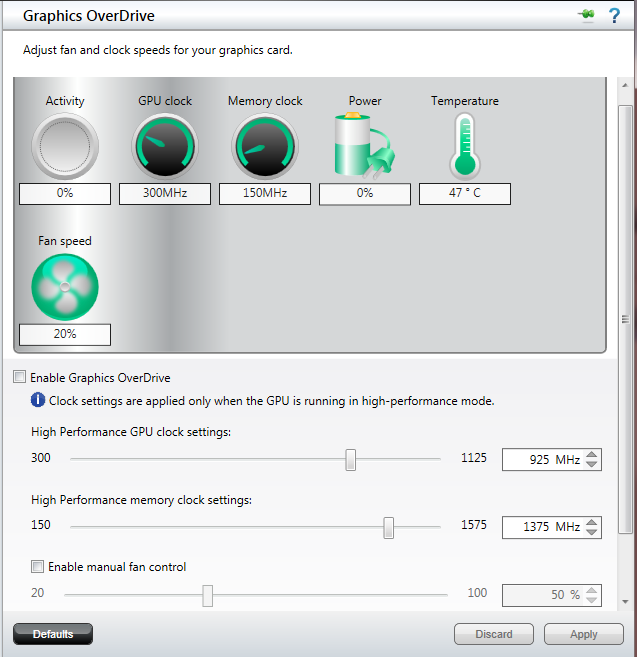 I just wanted to ask first, before I touched anything, because I don't want to damage anything. xD