So I gave another go at 4.7, no luck BSOD. I keep thinking somethng isn't right looking at voltage and temps. So then I decide to reseat my cooler again, that has to be it cause temps spike way to high running IBT it shot to 100 so I stopped it.
So then I remove the cooler, clean the cpu, then thought what the heck, lets see what the stock cooler sitting in my cabinet can do. I put it in, then did a test run at 4.5. Temps only went up to 89C after 5 runs. And prime on the 4th test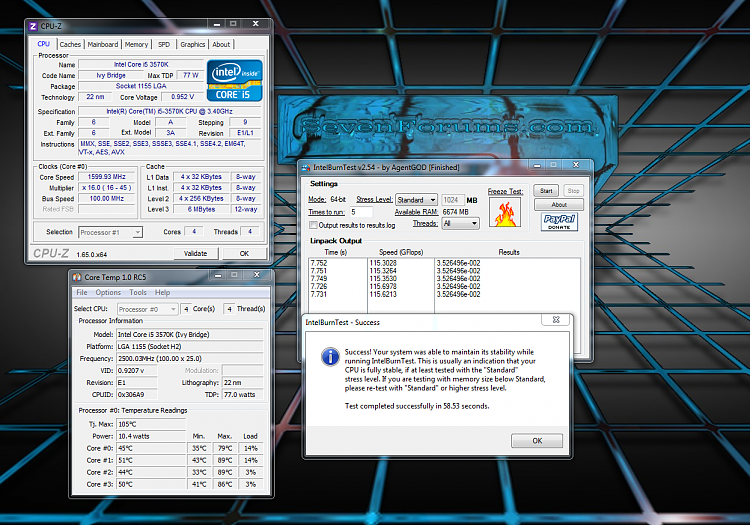 So is the other cooler bad, or did I just not have it seated good? I find the not seated right hard to believe as I re did it several times to make sure.
And I watched the voltage, it went to 1.184. Added a IBT x10 passes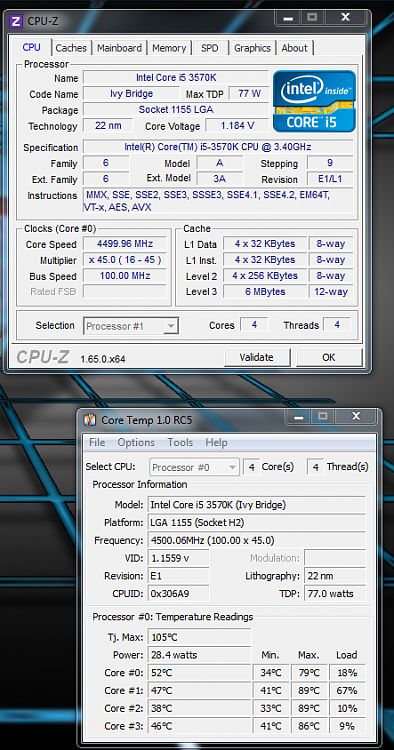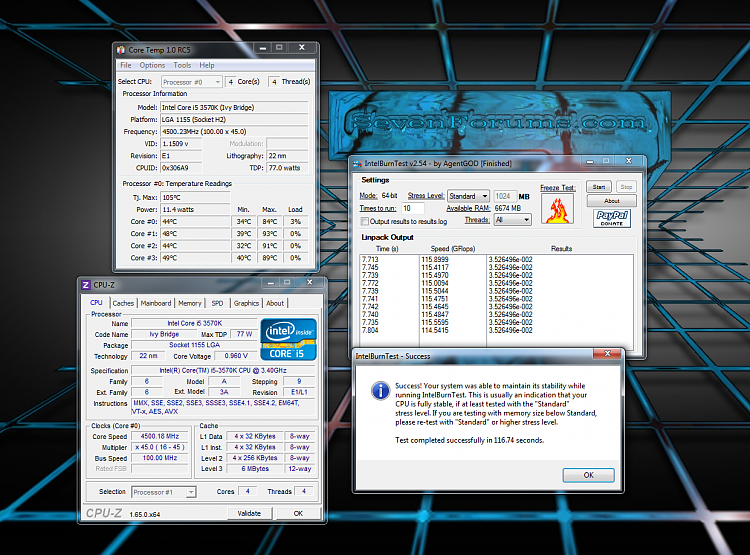 What do you guys think, did I bork the installation of the cooler, or is it bad?