If i had the room this would be very simple, but the case size I'm working with is 205x140x130 or 8x6x5 inches.
As you can see a Noctua NF-S12A-PWM replaces the Lian Li case fan, a 120mm barely fits!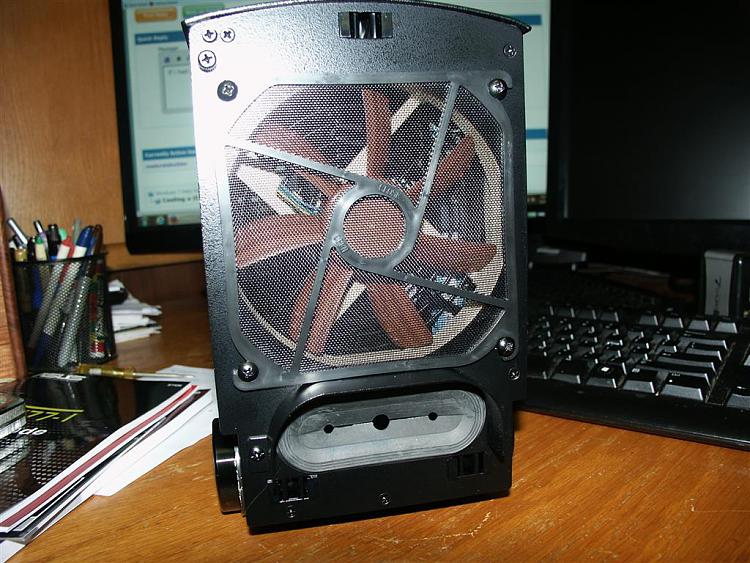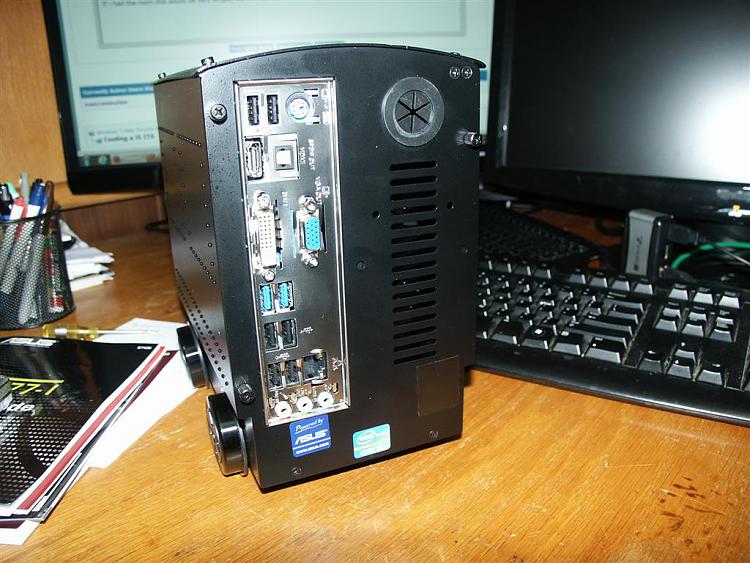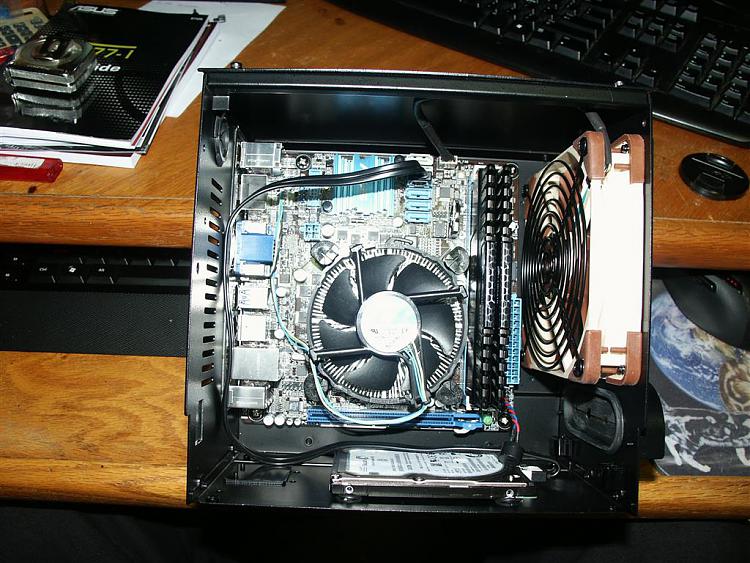 Options.
Zalmam
Evercool
Generic
Akasa
How much improvement would one of the above be over the
oem Itel
?
Anything larger then these well have a adverse effect on interior air flow. Absolutely must be quiet and of course, cool the cpu/mobo.