OK, that explains it.
For comparisons, my ambient room temp is around 23; however, my Haswell core temps are around 30
However, I've only got my H100i cooler fans running around 400RPM for quietness...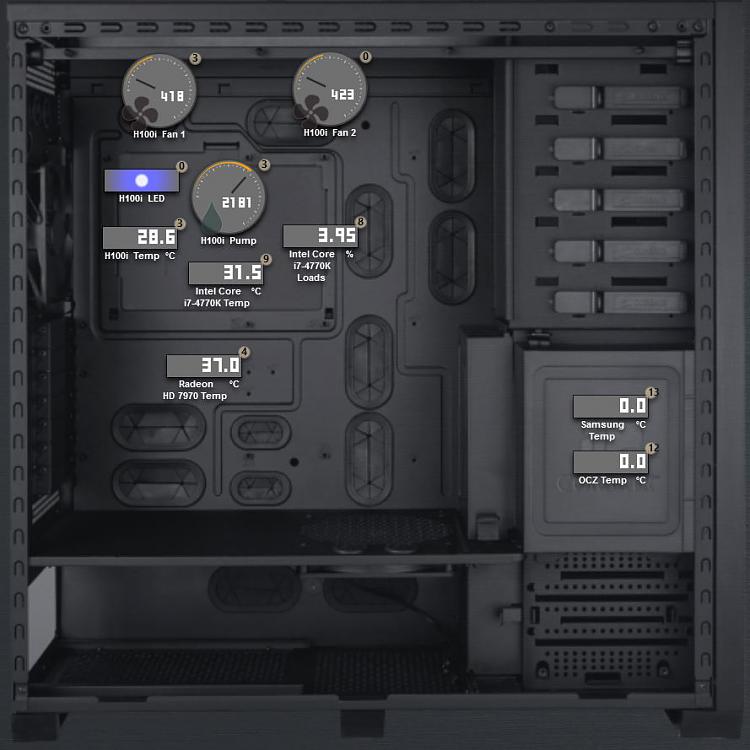 I replaced the stock fans with
Corsairís Air Series SP120 PWM Quiet Edition fans
, because the stock ones were loud. These can get somewhat loud too which is why I keep them at a low setting; especially since I'm not overclocking yet.
Anyway I was just amazed at how low your temps were.
Thanks.