From the front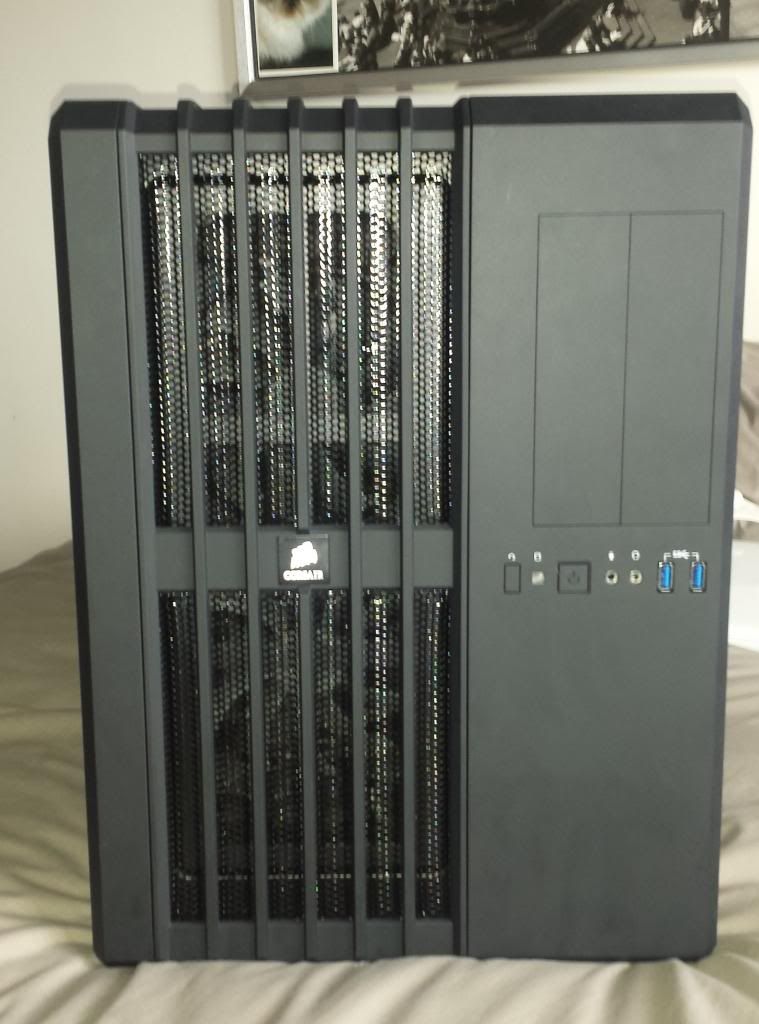 Back (well duh)
I have no IO shield as the Asus one that came with my motherboard is a nightmare to fit.. think its been stamped ever so slightly wrong lol
with side window on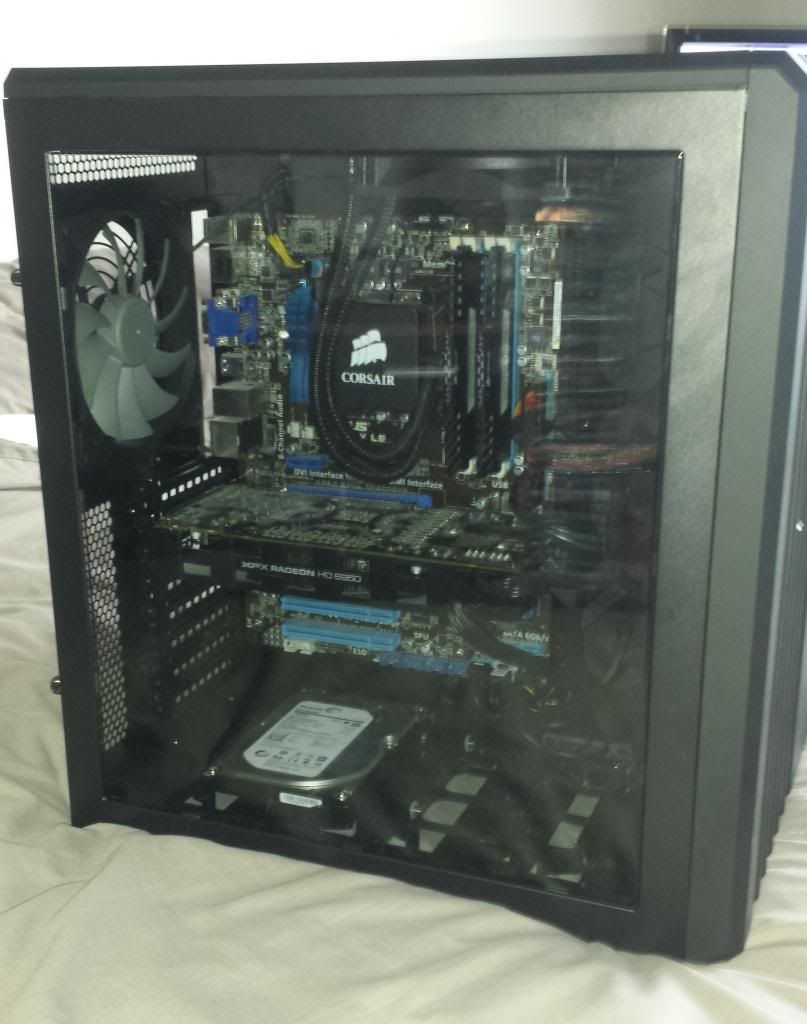 And off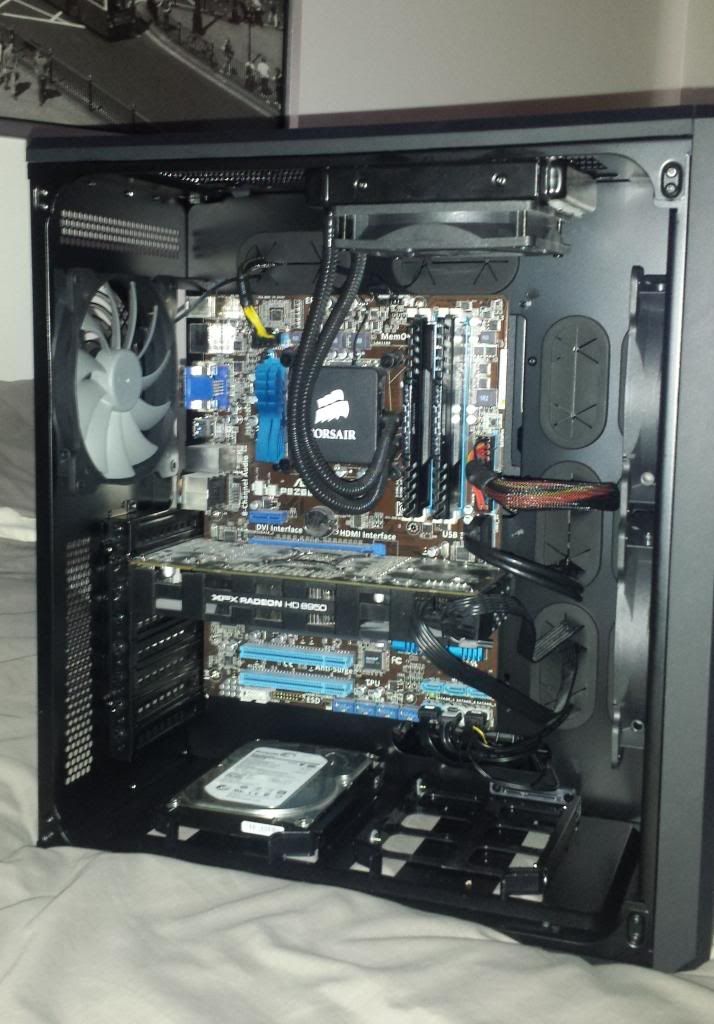 The ugly side
I dont have my fan controller yet so none of the main fans are actually plugged in. And i havent bothered with a DVD drive in this case as I never use them.
And finally my current set up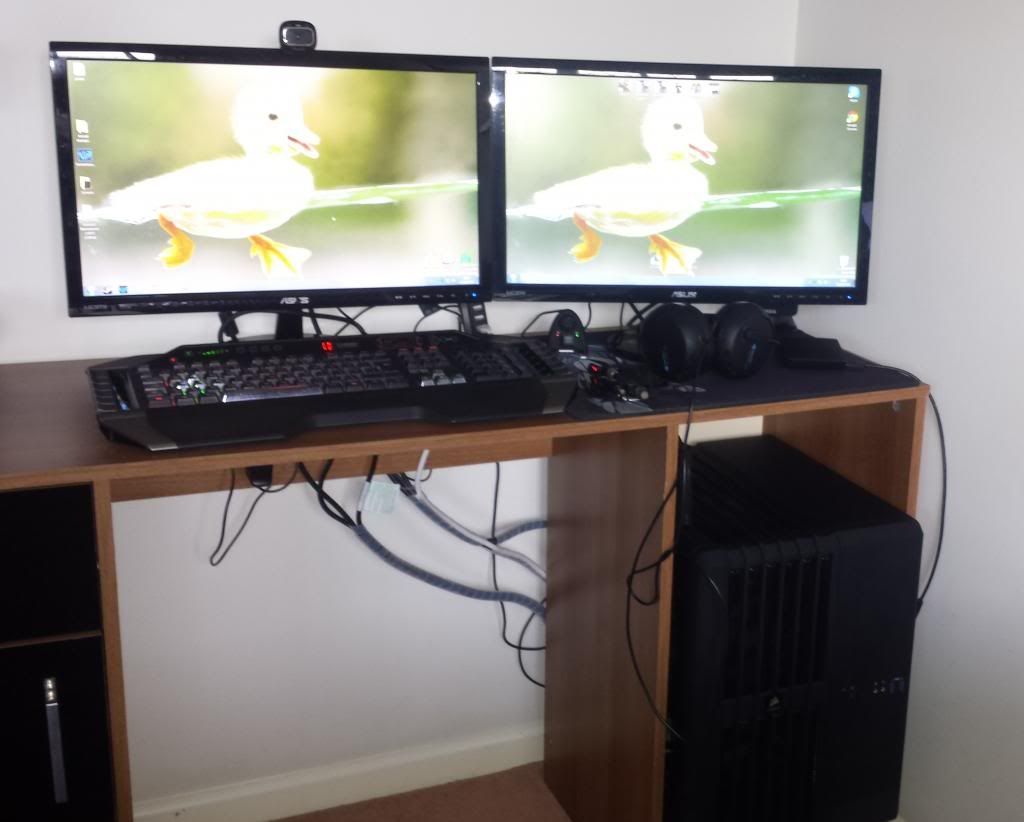 44" of ducks isnt quite enough.. still thinking about another monitor. And yes i know messy cables under desk boo hiss.. blame my cat lol who seems to enjoy pulling it down from the clips.