Ok Gary please excuse me If I think you're pulling my leg, but....
A5+ Audion connections...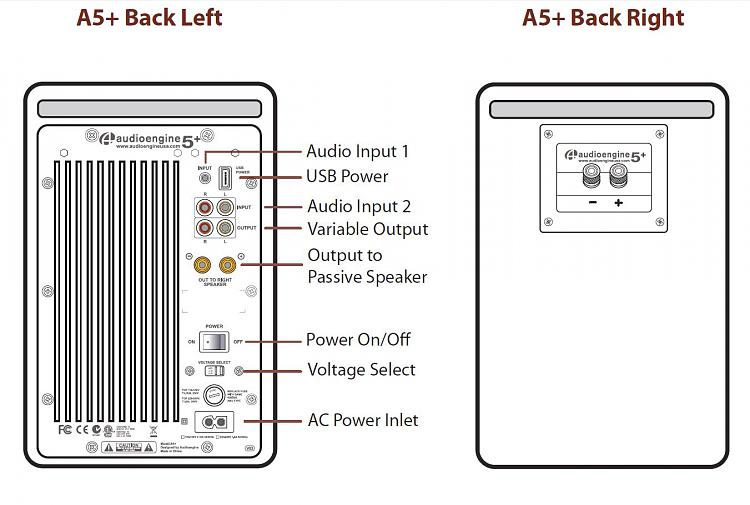 On the left speaker, you connect an input source from a sound source like a soundcard or iPod. The speaker itself has a the built in power amp and thus also have a volume control. The speaker also has an output jack that connects to another source like a subwoofer. The right speaker is connected to the left speaker via speaker wire.
For my setup, I've got my soundcard connected to the subwoofer (input) and the A5 speakers getting their signal from the sub's output to the speaker's input.
Basically this setup....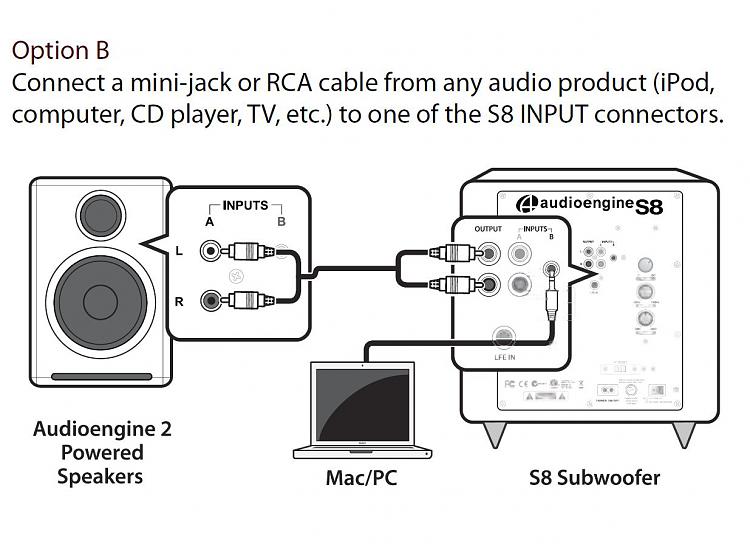 Since the sub has a pass through, the signal from the sub is unaltered and the A5's get the full range signal.
Again apologies for the misunderstandings