Looking good! I just picked up a MSI Z77-G45 Gaming, got it for $70 dollars. Picked up 8gb of patriot viper 1600 to go with it. I'm giving my motherboard and old I5 3330 to the wife, she isn't liking the amd I built for her.
Attachment 292950
Attachment 292951
My wife doesn't like her rig. Poor me, I have to build myself another

A Guy

She is very happy with the intel build. I'm liking mine too. I need to do some cleaning as the fan I had in the bottom sucked in all kinds of dust. I played around a little last night, it can OC better than my other but I don't think my cpu block has a good seating, temps are a little warmer. I used antec formula 6 paste. I will let it settle a couple of days, then re do if necessary. Then I can read up on the bios setting, man there are so many and I dont have a clue what some of them are. Here is a shot of it, its black with some red but my phone made it brown. Musst be cause its dirty

Going from micro to full atx filled the case up, will upgrade that soon I hope.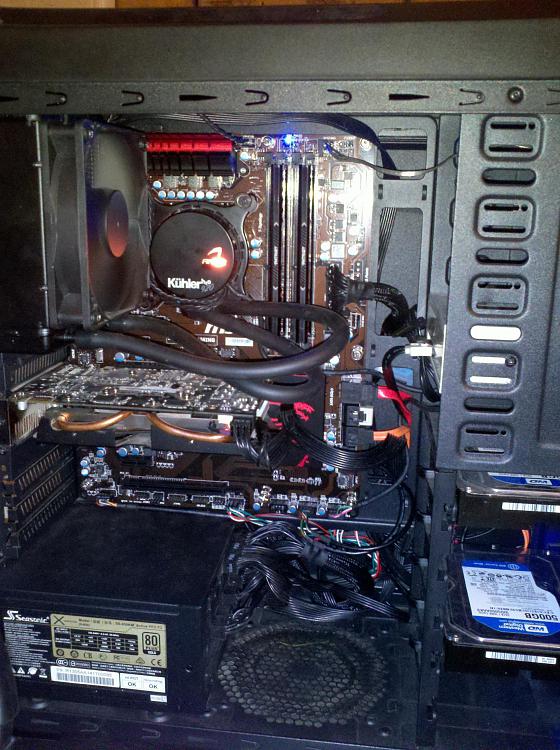 I love the name for my BIOS