It may not be a PC pic, but I'm sure you good people can use your imagination here.
So to keep in line with the "post a pic" idea...
The box will end up sitting inside the horizontal slot in this nice wide TV stand (it was advertised as a "plasma TV stand):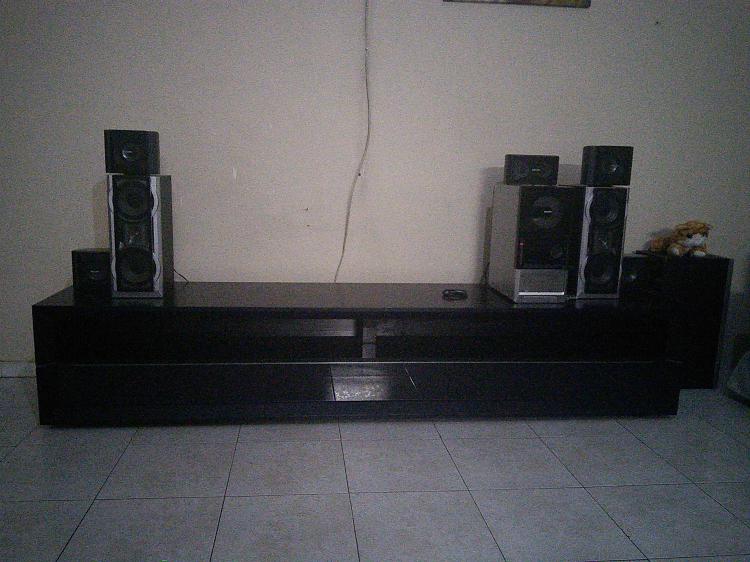 Since I've got approx 1.2m (+/- 47") of space between the speakers, I'm thinking a nice slim 40" TV would fit nicely in the middle, making a well rounded media center. Should be quite clear as to where the sound will be coming from..