Well, I decided to do my usual biannual cleaning, and as usual, this is what greeted me:
What a mess, eh? I decided that I was totally fed up with bad airflow and some fussy temperatures.
I picked up a CoolerMaster HAF 912+ case and a Seidon 240M water cooler and got to work. The water cooler rad was a difficult mount, as the case was just a little short, but with some longish screws and some patience, I got it in. Mounting the fans inside the case was a little daunting. I had to cut one down with a jigsaw. It's a very tight fit. I mounted two fans on the outside top of the case for a push pull configuration, and the rear fan had to go on the outside of the case, as well.
Here's a closeup of my machining: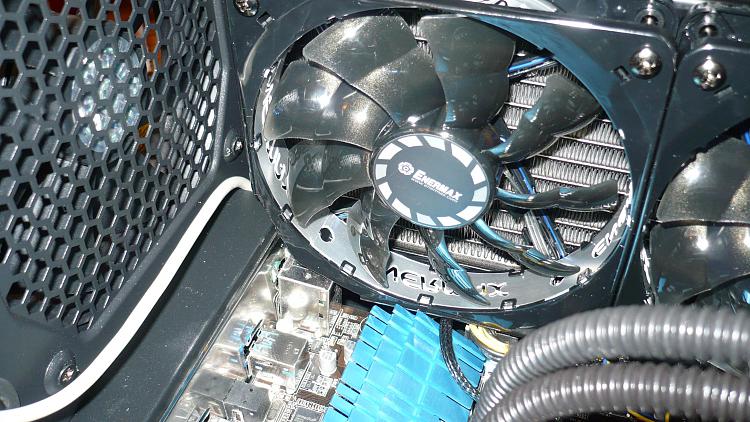 And the new case, after ward: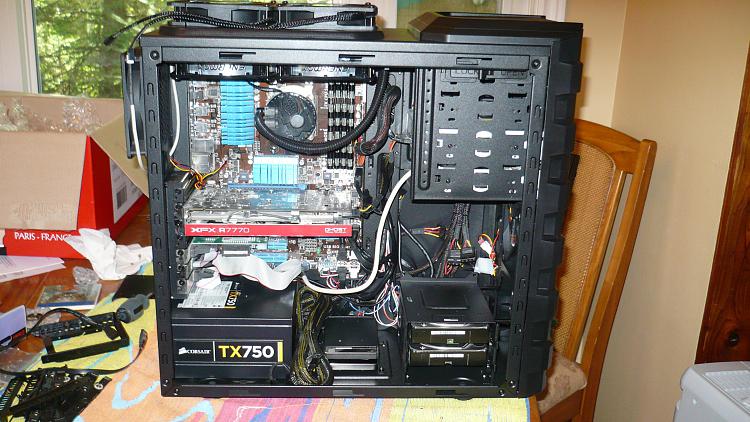 A couple of closeups: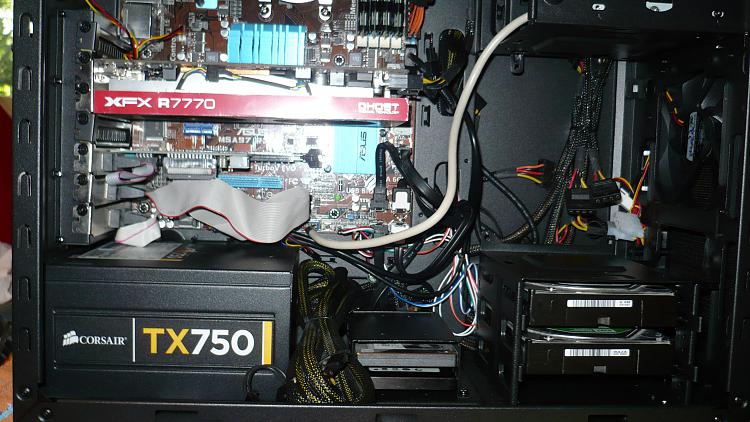 I'm not the biggest genius when it comes to cable management, and I'm no Lady Fitz (awesome machine she's building!), but it's a heckuvalot better than it was. The idle temp is 2C over ambient, and the load temp runs around 48C. I'm waiting for the thermal paste to cure, and I'll see how the temps stack up then. It's much better than the old air cooler that was almost the size of my head.
I have to do a little bit more work, but I ran out of cable ties. I also have to build a fan splitter for the two top case fans. Right now I only have one of them running, though the two inside are running. The temps might improve later this afternoon.