But my problem is that in all the photos and the videos of case reviews, the case is up on a desk in front of them, so you're already expecting to have to look up at it.. Kinda deceptive.
Keep in mind, the 750D comes up to my lower-thigh, here's a pic of the two next to each other: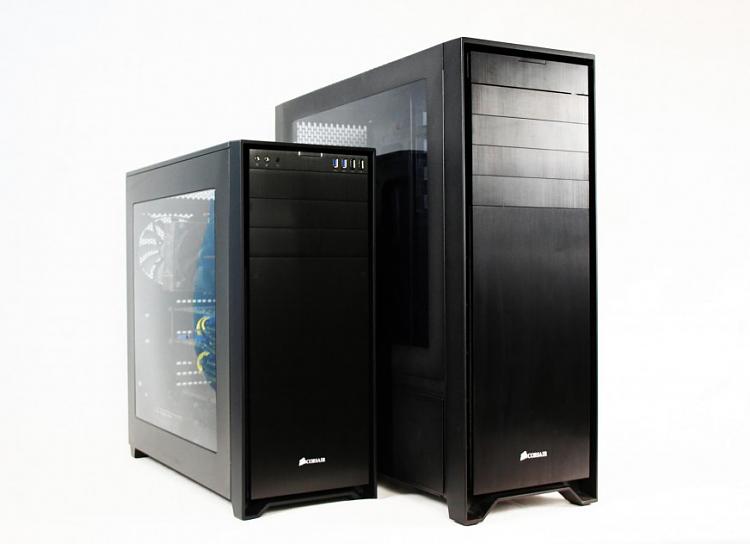 Pic borrowed from
PC-Max
. Must say, it's apparently quite a mission to find a clear pic of them.