All this recent talk of cable management prompted me to give it a another go in my 600T (still finishing up a few things with that build), although it doesn't look all that amazing, at least now I can get the side panel on without squashing any cables.
I call that a win.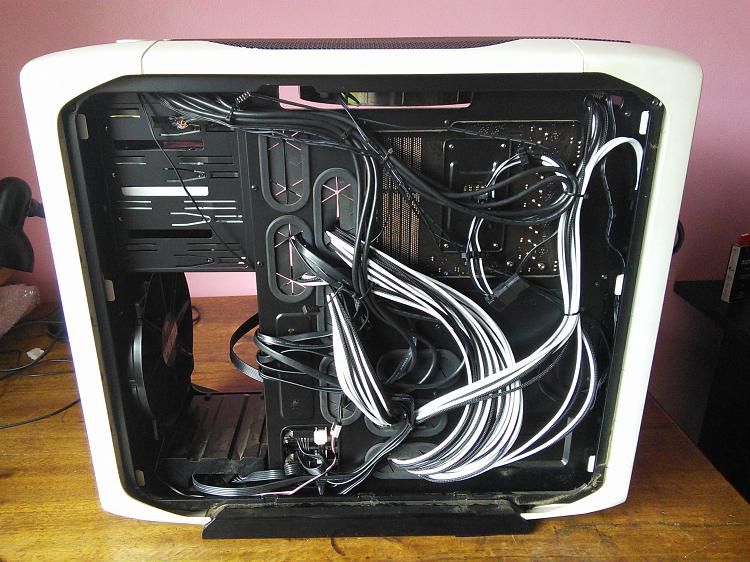 I also switched back to the mesh sidepanel and added a fan to help with the GPU cooling.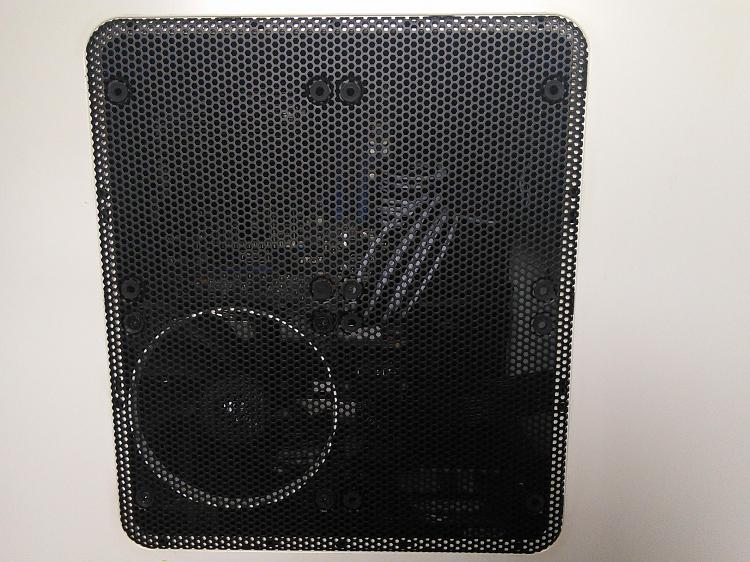 In the near future when the missing GPU cable arrives, I'll probably tidy it up a little bit more, but I must admit it turned out much better than I expected. I'll take a moment at the same to "fix" the cabling in my 750D as well, now that I've had a bit more practice and works out a few new tricks.
And in other news, I finally got my hands on a Roccat Tyon today.
I've been waiting ever so impatiently for this, and I must say, this is one seriously impressive mouse. It's features blow my mind, it's general build quality is amazing, weight is good (although lighter than I'm used to), button layout is very well thought out and it's range of customisation options are enough to make any geek squeal with joy..
But I do have a few gripes... The dorsal fin is too short, the drivers take about 25 seconds to save any and every profile settings change, the LEDs
always
light up blue when the EasyShift key is pressed, the X-Celerator "button" could've been a little bit further back, and the laser lens is too far away from the front of the mouse, making those quick mouse flicks feel kinda "sluggish" regardless of the sensitivity.
Also, there's no easy way to assign keyboard keys to mouse buttons.
Correction: yes there is. Another thing is that the profiles can't be disabled, so assigning a button to "Profile Cycle" flips through all 5 profiles, rather than just the 2 or 3 you want to use.
All things considered, I highly doubt this will completely replace my G700s.. The main reason I got it was the dorsal fin; with the logic that I can use that to strafe in FPS games without spinning the scroll wheel and changing weapons (as happens with my G700s), but now that I see how short this fin is, I'm somewhat sceptical.