I am trying to create cooler pad for my laptop. I have 3 5Volt fans. I pulled out two usb cables from old keyboard and a mouse. Things are different here. I heard it would be Red, White, Green, Black will be inside.
But what I got from both is this. I see no black. but a blue one.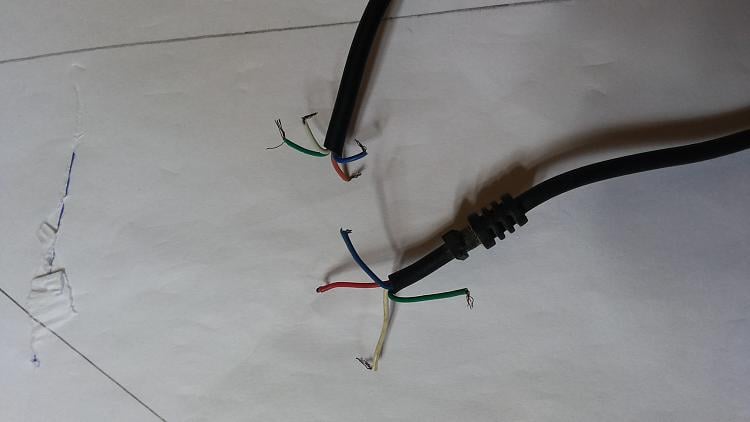 Its from Intex Usb Keyboard and Mouse bought in India. I tried using my skin(i have no multimeter), Red Green and Blue show some power. But white is dumb. I think white is GND.