Here's my little beastie. Called 'Joshua' ;-)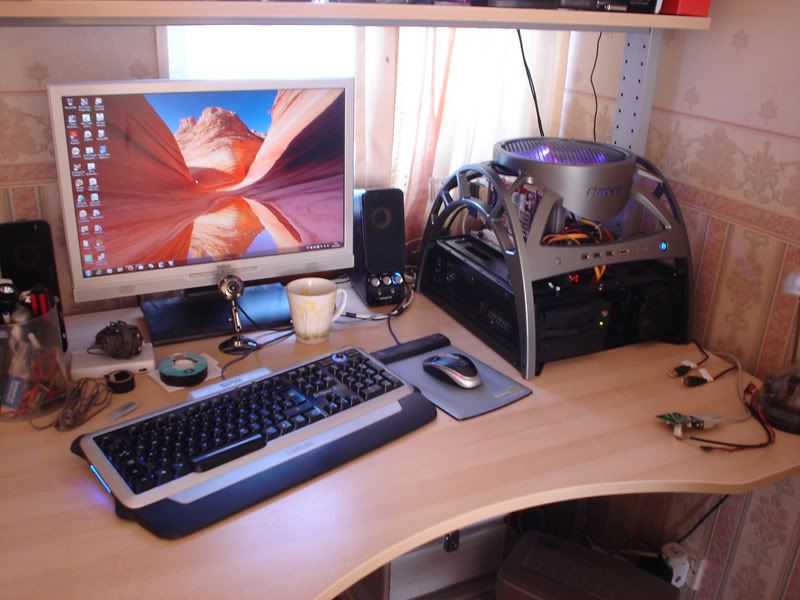 Notice our nice Windows 7 x64 Build 7057 on the Monitor.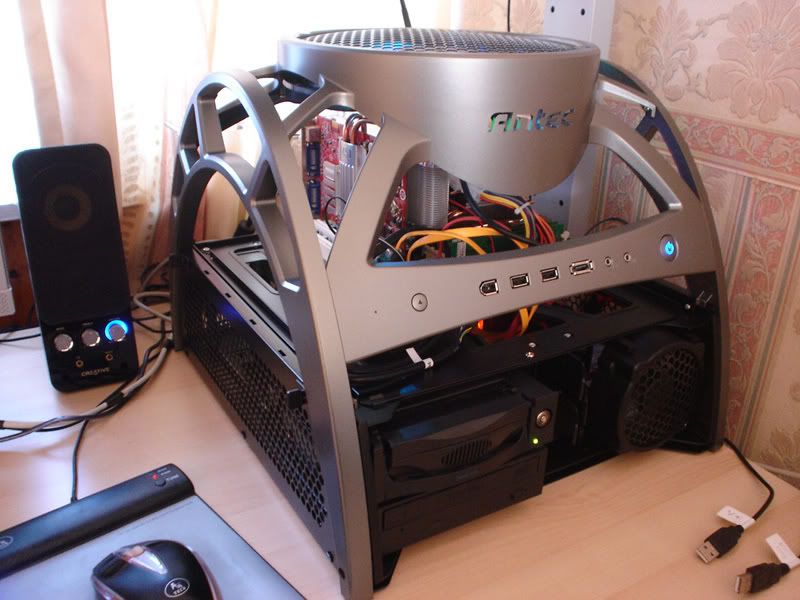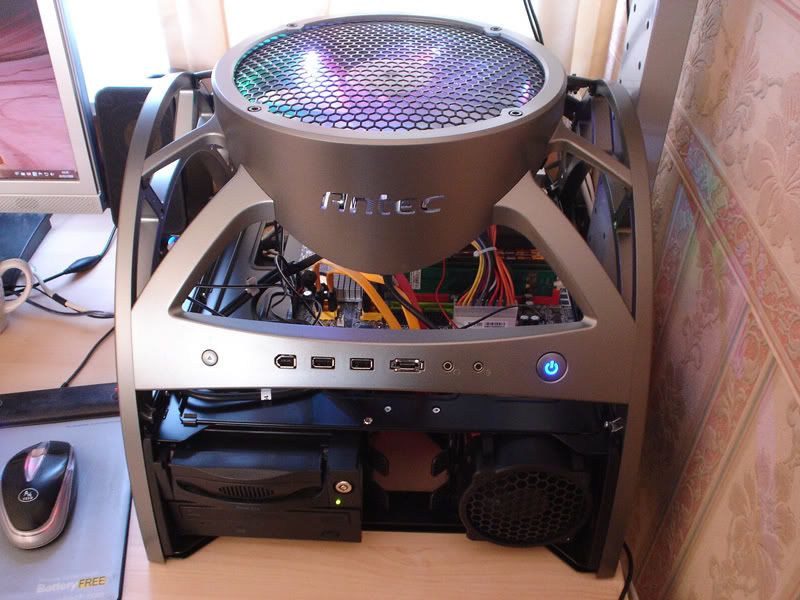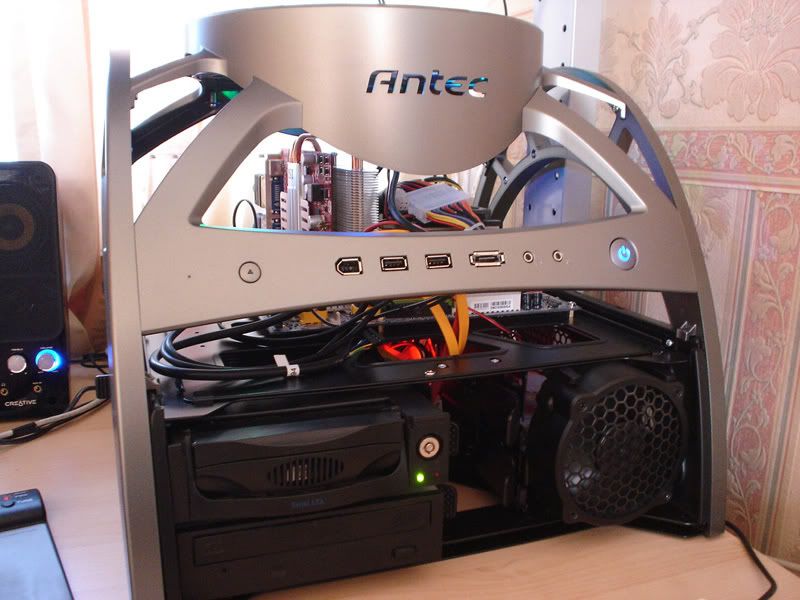 I must tidy those cables up. Hate damned cables!
I'll be upping my DDR2 memory from 4gb to 8gb tomorrow. At just £73 inc delivery for 4 x 2Gb sticks it would be sick not to! Of course, the Mrs don't see it that way. Women!!

Comments welcome.