Here's a few more pics of my Joshua in the dark...
The fan on the top rotates through a variety of colours every few seconds, or you can force it to stop on one colour.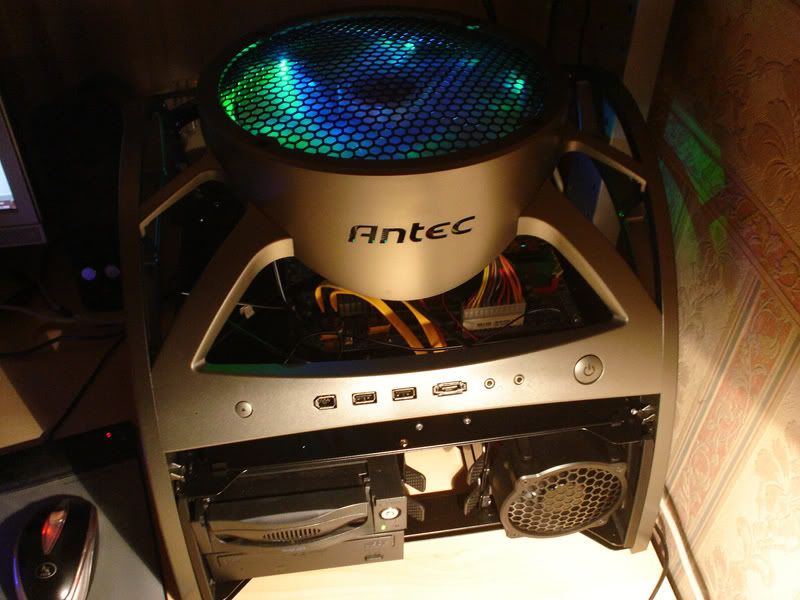 Easy access to ports on the front. Note, the drive caddy on the front. This contains my main (1tb) hard drive which has Windows 7 on it amongst other things. So when I want to test out a newer version of Windows 7 etc, I just pull this one out and slot in my spare hard drive! Which is VERY handy. The second 1tb hard drive is behind the fan on the right, with room for another one on top if I wish. Also have 4 hard drive holders that hook over the sides of the base if I choose to use them. The other drive is a standard sata DVD-RW. ( Pioneer ).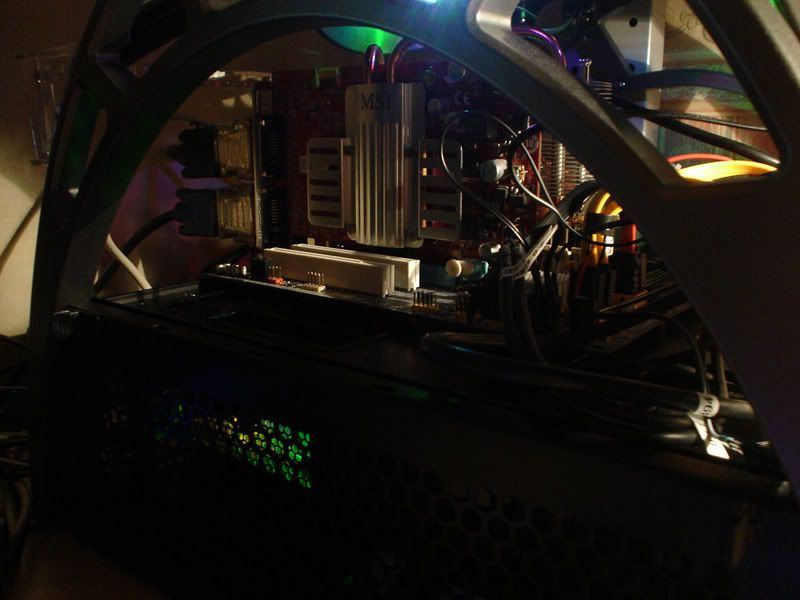 To the rear you can see my fanless graphics card ( NVidia 8600GT 256mb pci-express ) which feeds graphics to my monitor and the LCD TV in the front room, as I use this beastie for our Media Centre too. The green glow below is the Silent 550W PSU.
This is THE best Case I have ever had, and should hopefully last me a few years! I haven't told the Mrs how much this costs me, otherwise I get the usual.... " we need a new vacuum cleaner, we need this, we need that! ".. lol. They just never understand.