I've been a very good boy this year, so I rewarded myself with a new rig...
The Bits and Pieces:
Thermaltake Element S Chassis
Corsair CMPSU-850HX PSU
ASUS P7P55D EVO Motherboard (Onboard VIA VT1828 8-channel sound)
Intel Core i5-750 CPU
8GB (4 x 2GB) Crucial SDRAM DDR3 1333
XFX Radeon HD 5770 Graphics Card
LG GGC-H20L Blu-ray/HD DVD-ROM & DVD±R Burner
LG GH22 Super Multi DVD Writer
2x Western Digital 300GB VelociRaptor HDD
2x 500GB Seagate Barracuda HDD
Hauppauge WinTV-HVR 1850
Arctic Cooling Freezer Pro 7 HSF (RMA'd - defective)
Chassis and power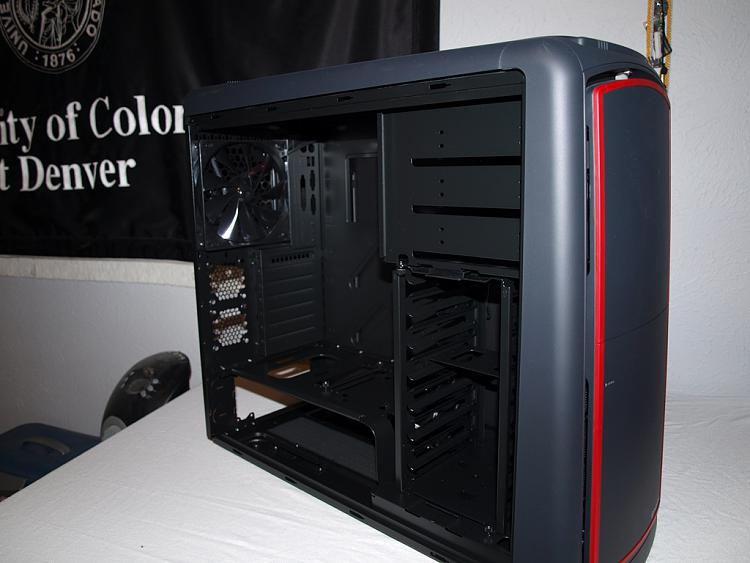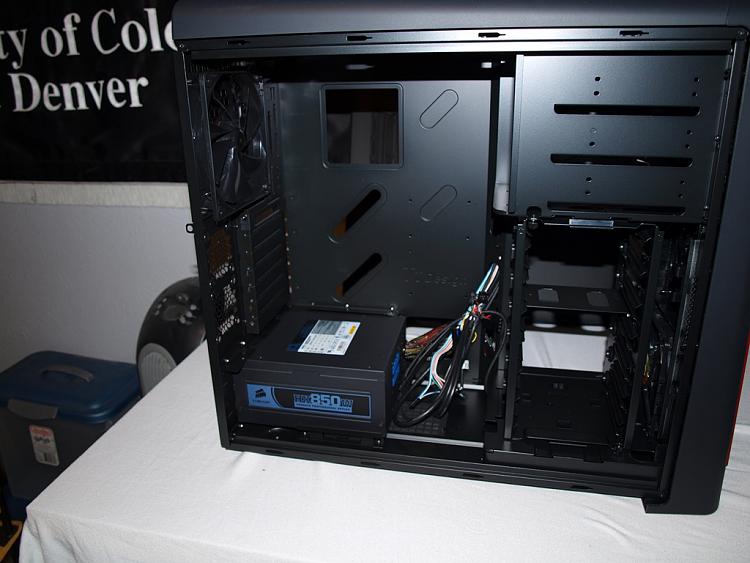 Mobo and CPU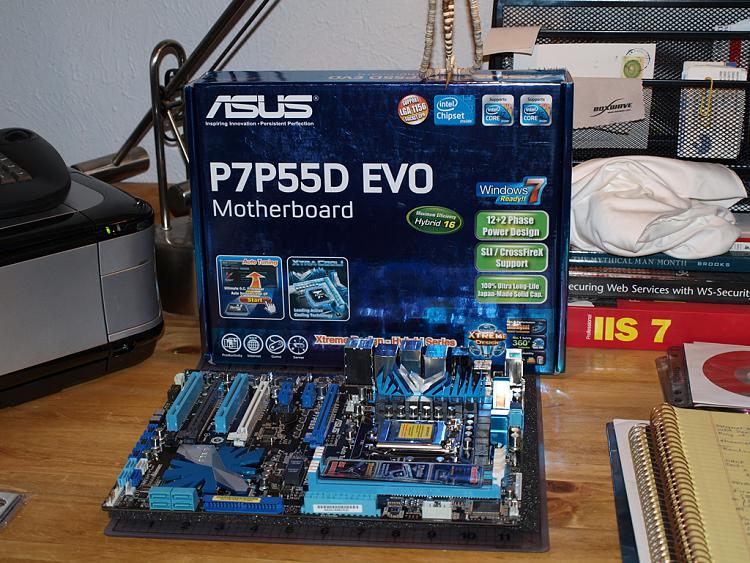 Memory and HDD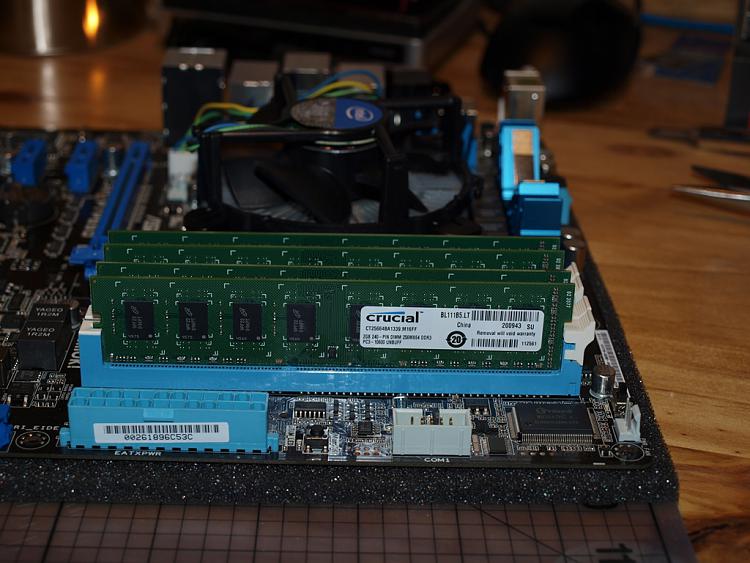 Graphics and cable management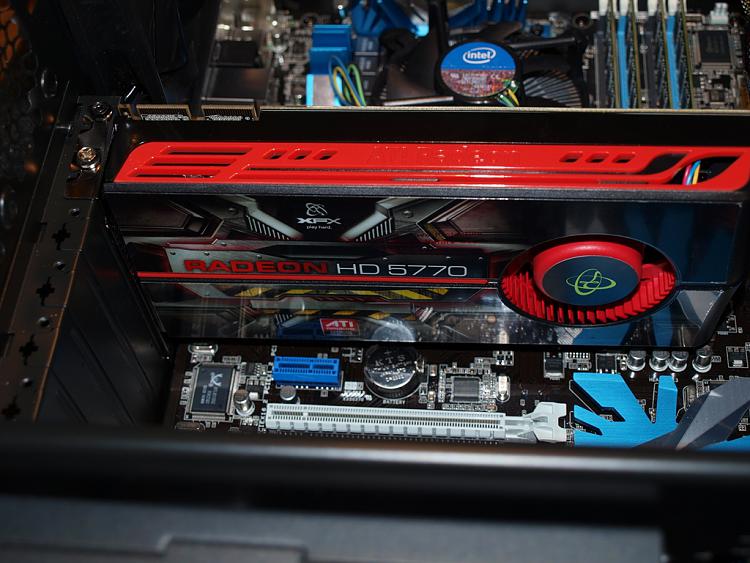 At home next to his big brother (my WHS machine) - It's ALIVE!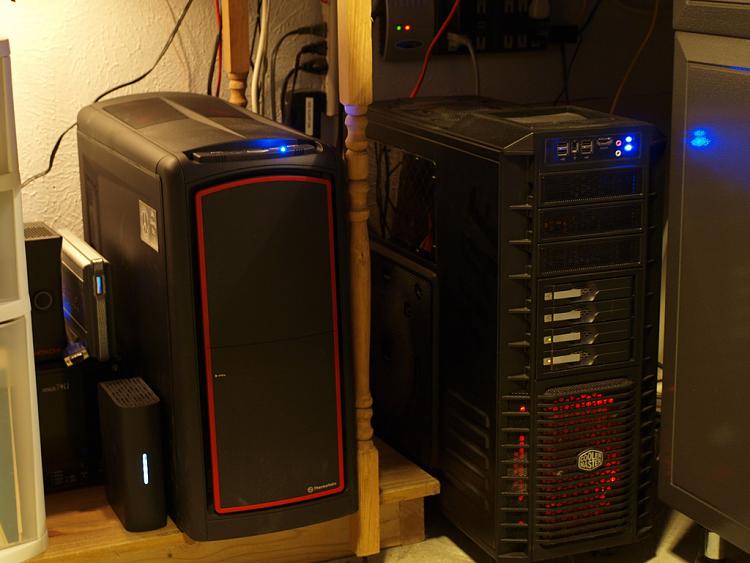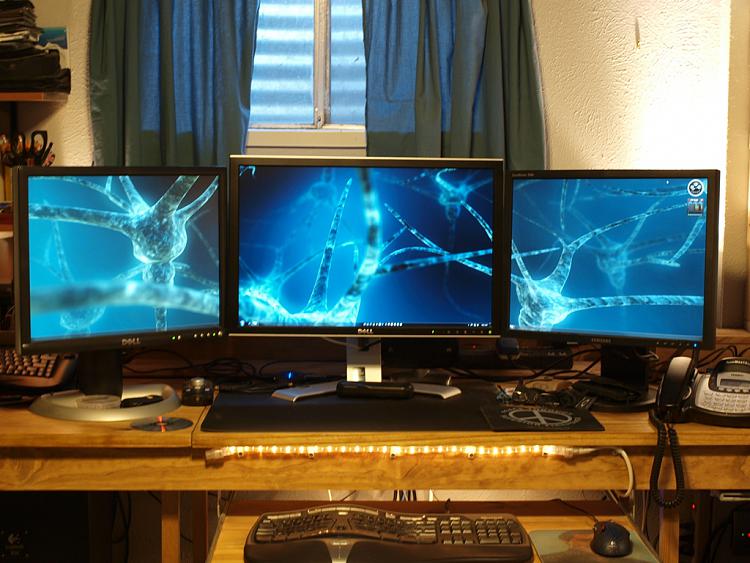 I had to stick with the stock Intel HSF for now since the Arctic Cooling unit was defective (it had no threads in the mounting bracket for attaching the heatsink to the base - making it pretty useless). The stock cooler is actually working quite well and is keeping things in the 40-60°C range depending on load, but I'll be waiting until I can upgrade the cooler before attempting any overclocking experiments.
My teenage son also benefitted from this build - he inherited my old workstation complete with a Q6600 on a MSI P6N Diamond, 8 Gigs of RAM, 2xGeForce 8600's in SLI, an Antec 900 chassis, and Windows 7 x64 Ultimate (of course).
Needless to say, we are both quite pleased...