I figured as much, ok 1st off your speed never changes just because the pc is idle, it will stay the same.

Did you try to change the frequency yet in the bios ? Did you enable XMP ? Corsair memory will have a profile or 2 setup already, you have to enable XMP to see them.

Also, you should sync all the cores of the CPU and have them turbo up to at least 4.2 GHz, it`s all done in the Bios.

Shot of 2400 MHz speed with CPU-z.
I changed it to XMP Profile #1 and this is the results,
And can i increase it even further?
By the way, should i sync my cores to 4.2GHz even though my CPU only has 3.5GHz?
EDIT: I went to my bios and found something called "CPU Level Up" and there was a drop down box with options Auto, 4.600G, 4.400G and finally 4.200G so i asume the G is GHz? So i picked 4.200G as you said. (PS: The CPU Core Ratio was already on Sync All Cores, and Core Ratio Limit set on 42.) Is this looking good and do you approve??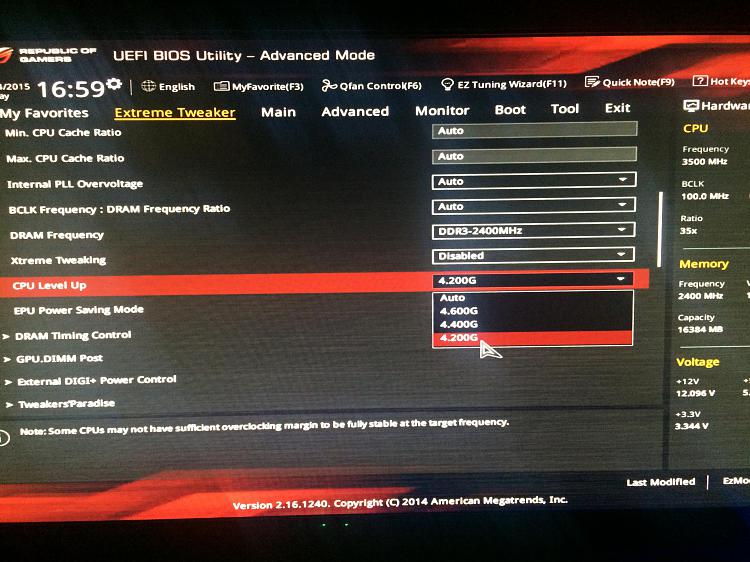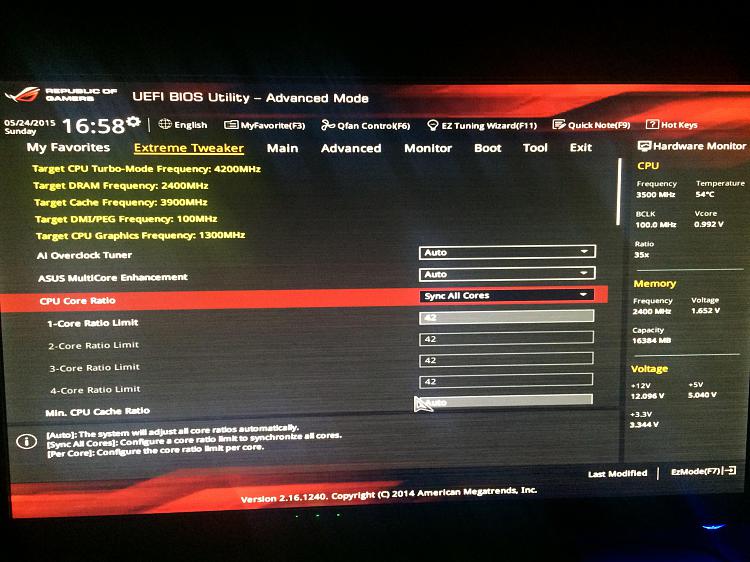 And CPU-Z images:
Another Edit: While playing CSGO my monitor went black and restarted... any clues?