Alright! I finally succeeded in getting the first third of my fan controller completed.
I thought I would post a picture of what it looks like right now: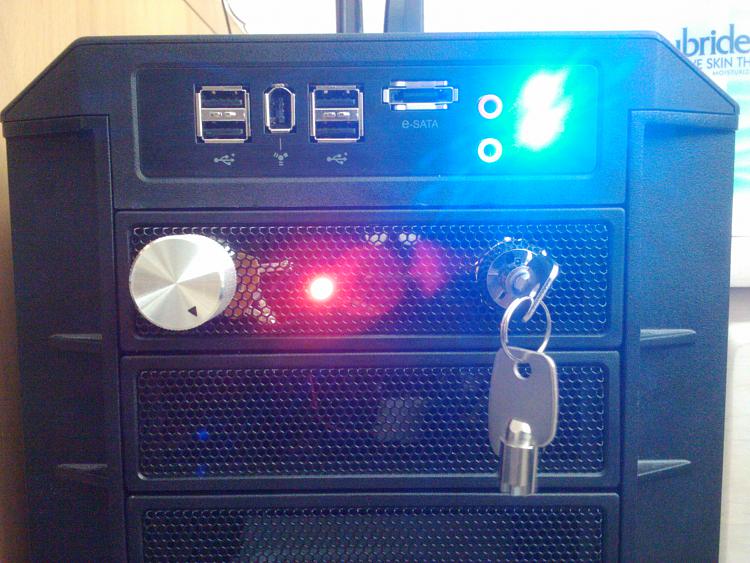 What do you all think? I have it plugged into my side fan for now, and have left it on full speed.
The issues I have run into are:
LED dimming/brightening (
https://www.sevenforums.com/chillout-...ightening.html
)
Clean wiring (as in cable management)
Random unexpected problems (minor stuff)
Other than that it is not complete yet, and that damned LED, I am really happy with how it looks. I think the silver knob really sets it off.
My plans to finish:
Wire up all 4 of my case fans with potentiometers and LEDs
Mount the 4 pots onto a 2 bay mount plate
Get the LEDs to actually dim and brighten
Put the switches for the case lights (4 fan lights eventually, cathodes, and maybe undermounted LEDs)
Get that key switch mounted on the plate as well
Replace the start button with my toggle switch with safety cover (like in a fighter jet)
Anyways, hope you guys like this.