The real idea behind X58 motherboards, and what makes them so badass, is SLI and Crossfire support, complete with 2 16x pci-e lanes. Imho, if you're going to get an X58, then you should also be getting 2 graphics cards; if you don't, the platform (and a lot of extra money) is just more or less wasted. If you're only getting a single gpu, then you can get the same performance from an 1156 i7... for a lot less money.
Just another idea to consider.

sorry i dont understand what you are trying to tell me
get two GPU's for what?
For SLi!!

(or CrossfireX)
(Even if you did or didn't know already, I'm hyjacking my own post with a brief explanation of CrossfireX and SLi)
Basically if you have a board that supports it, and a big enough power supply, you can add an extra graphics card in to gain much more performance.... and by gain more, it can be up to 90% increases in graphics processing performance in some situations.
Geforce GTX 480s in two way SLi: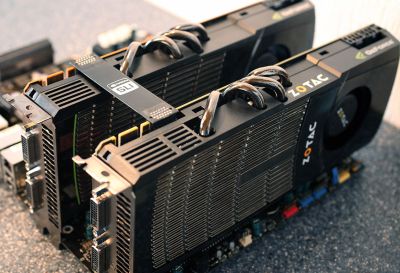 Radeon 5770s in two way CrossfireX
This article
does cover the basics reasonably well...
In response to what socket type you choose,
it is entirely up to you
, but I'd be leaning towards the 1366/X-58 platform as it gives better options for a high performance system, and it gives better opportunities for any future upgrades.