So I built myself a new system...
-
Z87 Motherboard Suggestions?
-
Show Us Your Rig [6]
Anyway Cooler Master stated they would give us, free of charge, a new cable to connect to the motherboard's USB 3.0 header when they become available.
Quote:
Question - How do I use the SuperSpeed USB 3.0 ports?

Answer - HAF X is the first available full tower chassis with USB 3.0 support. Currently the NEC controllers on USB 3.0 motherboards do not support a standardized header. To use the USB 3.0 ports, route the extension cables from the I/O behind the motherboard and through the rear hole in the motherboard tray. You can then use one of the three rubber water cooling ports on the rear of the chassis to meet the USB 3.0 port on the motherboard. As soon as a better solution is released with a standard USB 3.0 motherboard header on chip, Cooler Master will provide the internal header USB 3.0 cables as a free part exchange.
How do I use the SuperSpeed USB 3.0 ports? - Cooler Master
For those that don't remember the original setup when the case was releases was to have the cables run from the front panel to the USB connectors or the back of the motherboard as MB's back then didn't have USB 3.0 headers. See here:
Cooler Masterís HAF X
Anyway contacting Cooler Master to take them up for their offer, this is what I got in today...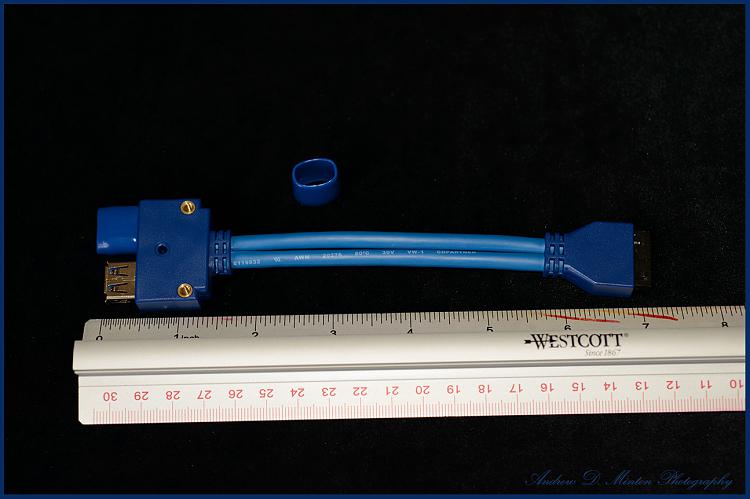 A blue 7 inch (end to end) short cable

I don't want to look a gift horse in the mouth, but c'mon Cooler Master, really??? And why can't we get the USB 3.0 Header cable like the one you show on your new HAF X front panel; which is considerably longer, and black?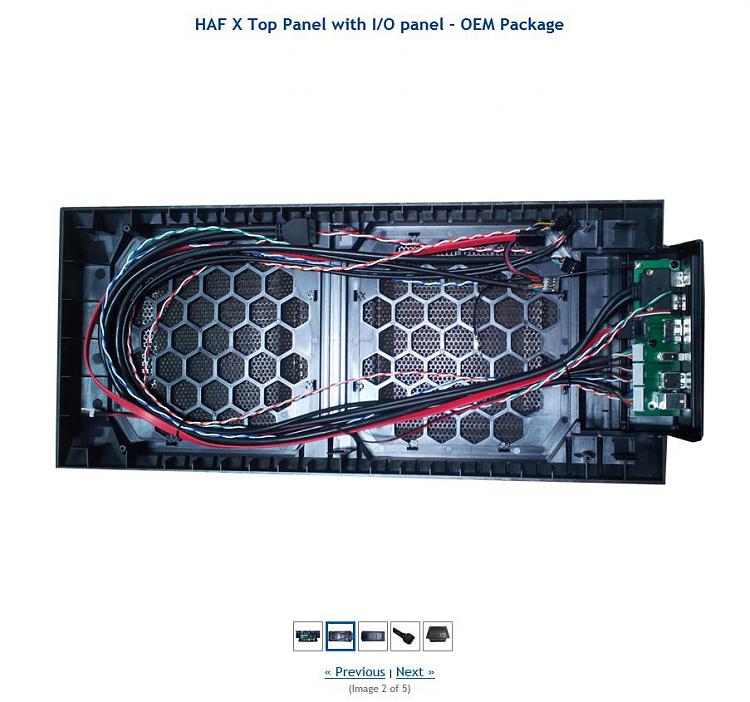 Anyway I'd ordered and received this cable from Amazon a little over a week ago. It's probably about 8-9 inches and is used to bridge the USB blues cables to the front header of the case to the USB headers on the MB...
So now I guess I'll just have to be stuck with the original blue cables and the adapter from Amazon for now...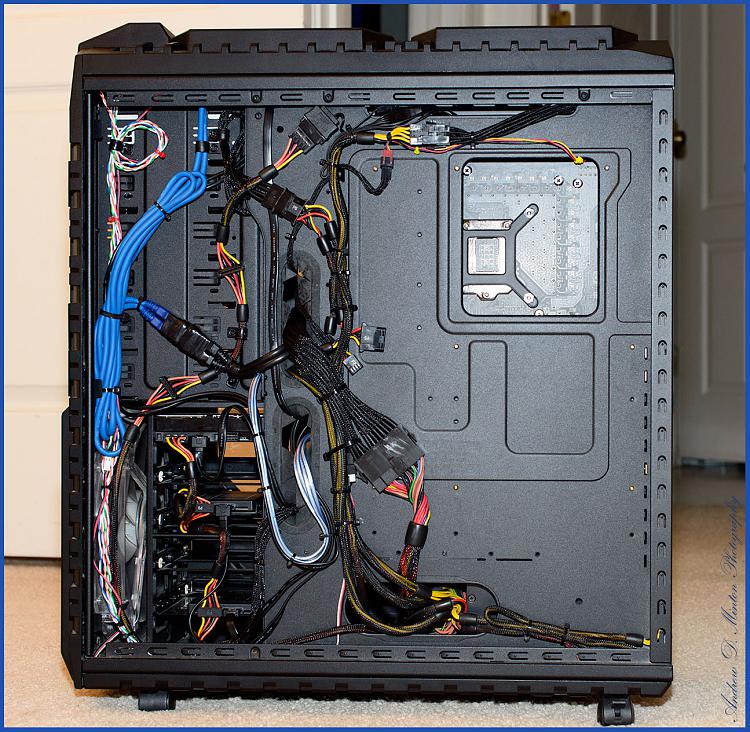 Just would have been nice if Cooler Master gave us the actual cable they're using now instead of making us use miles of cable