Moi Leo, tervetuloa Seiska Foorumille. Kun en tiedä onko sinulla Windows suomeksi vai ruotsiksi, tässä varmuuden vuoksi molemmilla.
Avaa virranhallinta-asetukset virtasymbolista tai ohjauspaneelista. Klikkaa ensin
Valitse kannen sulkemistoiminto
(Ange vad som händer när datorns lock stängs):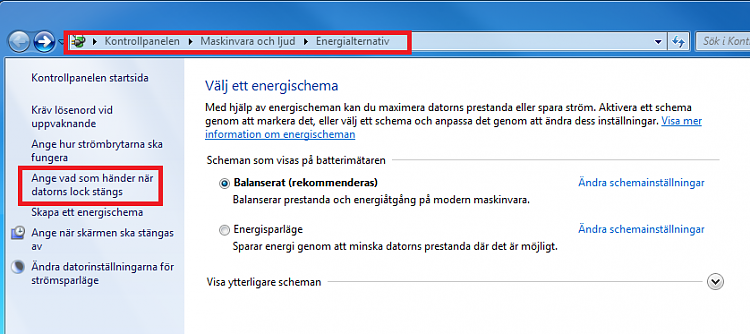 Tarkista punaisella merkityt kohdat. Vaihda asetukseksi
Horrostila
(Viloläge) :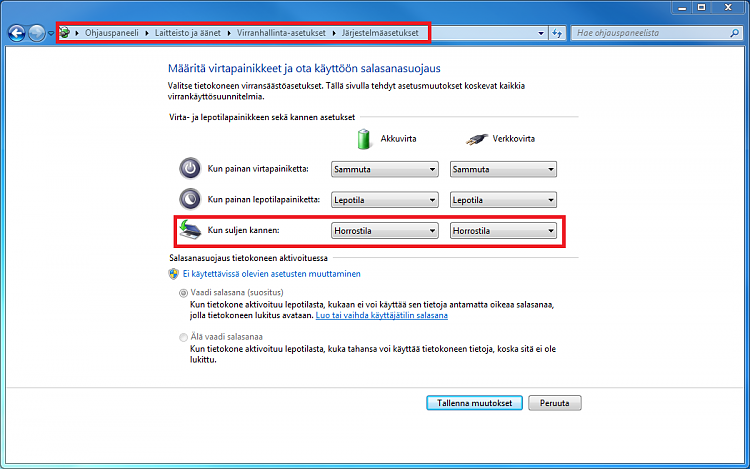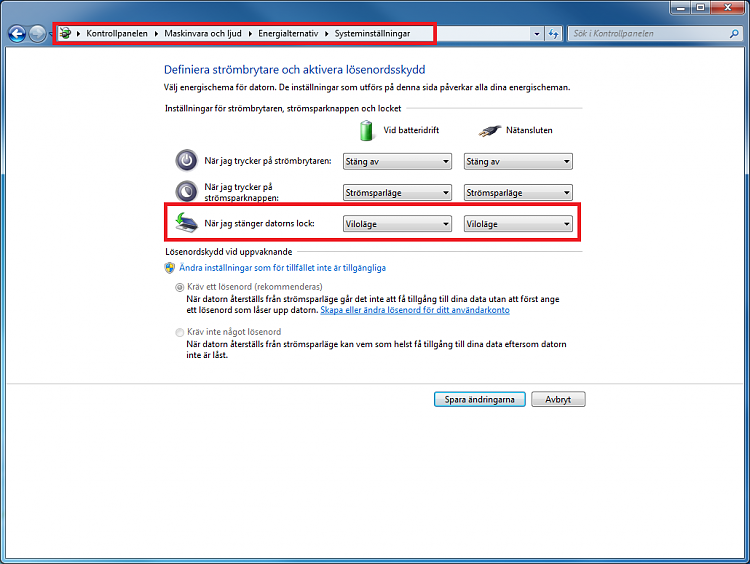 Seuraavaksi muokkaa valitsemasi virrankäyttösuunnitelman asetuksia (schema inställingar):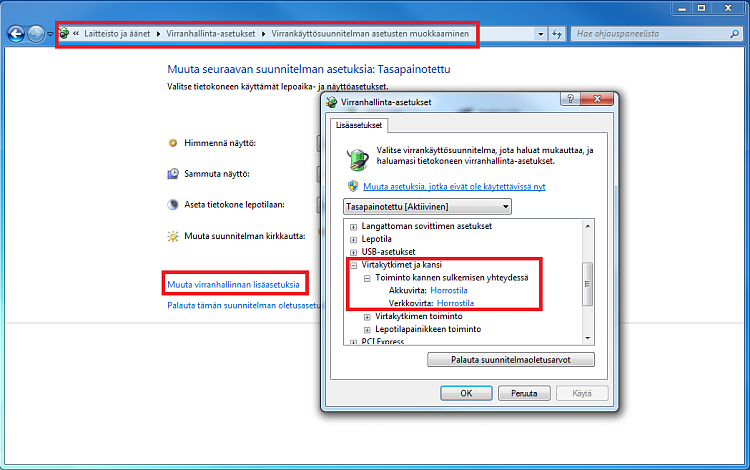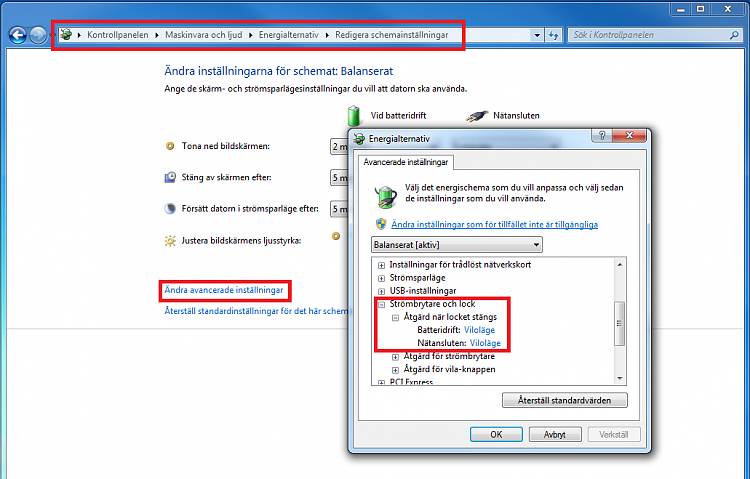 Sitten vielä laitehallinta (enhetshanteraren). Klikkaa hiiren oikealla painikkeella verkkosovitinta, valitse
Ominaisuudet
(Egenskaper), avaa
Virranhallinta
välilehti (Energiesparfunktioner). Aseta sekä LAN- että WiFi-sovittimen virranhallinta-asetukset kuvan mukaisesti: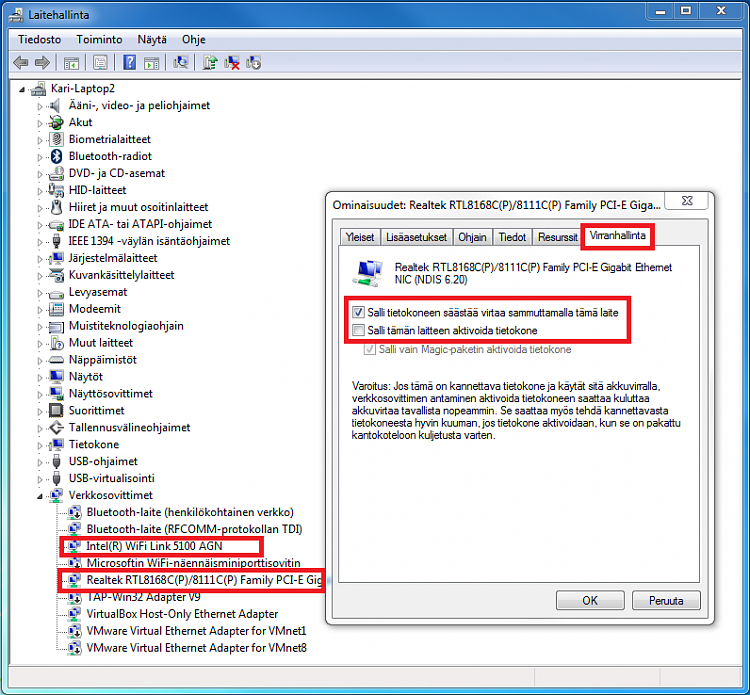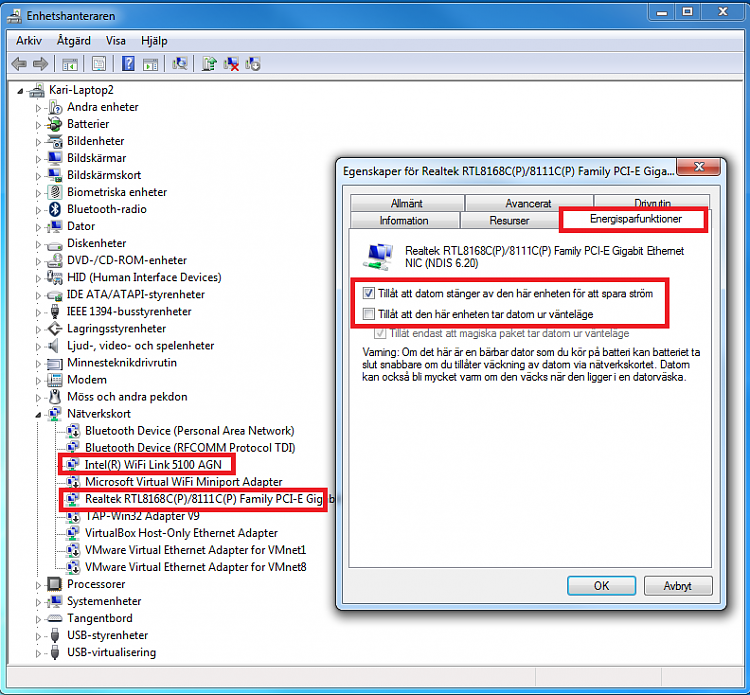 Kaiken pitäisi nyt olla kunnossa.
Hi Leo, welcome to the Seven Forums. Your name indicates that you could also be a Swedish speaking Finn, so above the instructions in Finnish and Swedish, in case you have Windows in one of the domestic languages. Here's the same in English.
First, open power options either from power symbol in notification area or from Control Panel. Click
Choose what closing the lid does
from the left pane: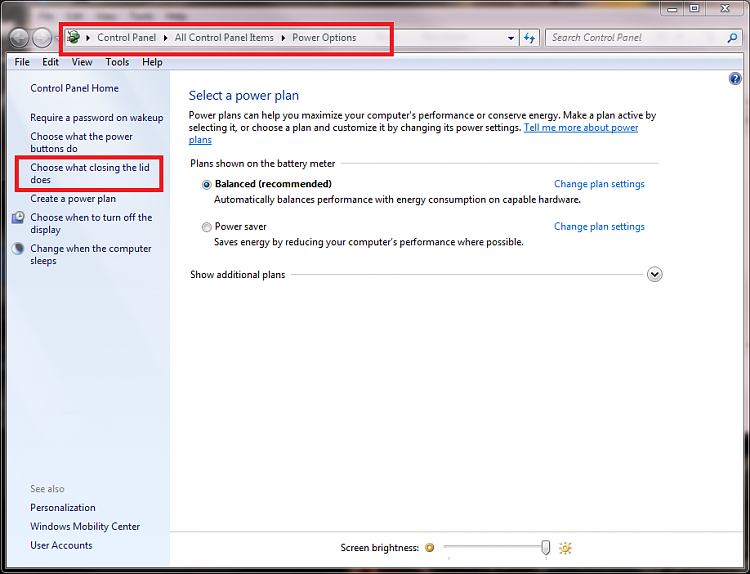 Change the settings marked with red rectangle to
Hibernate
: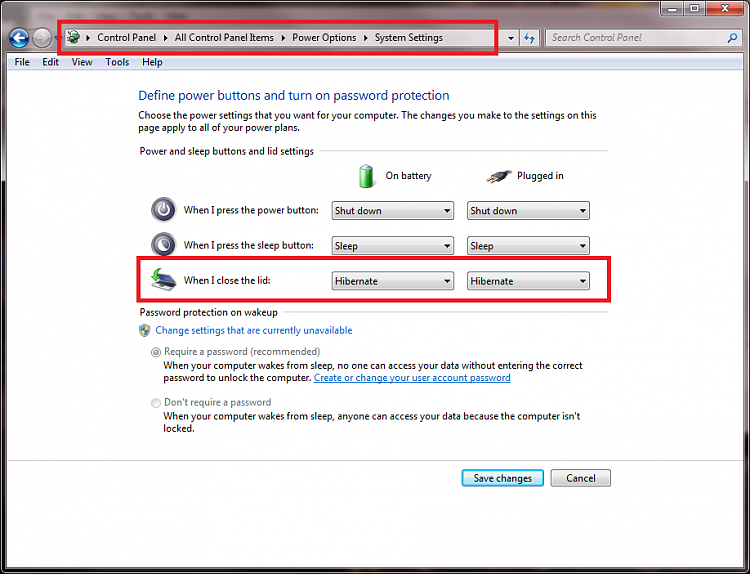 Now edit the power plan settings. Click
Change advanced power settings
, check that lid close action is set to hibernate: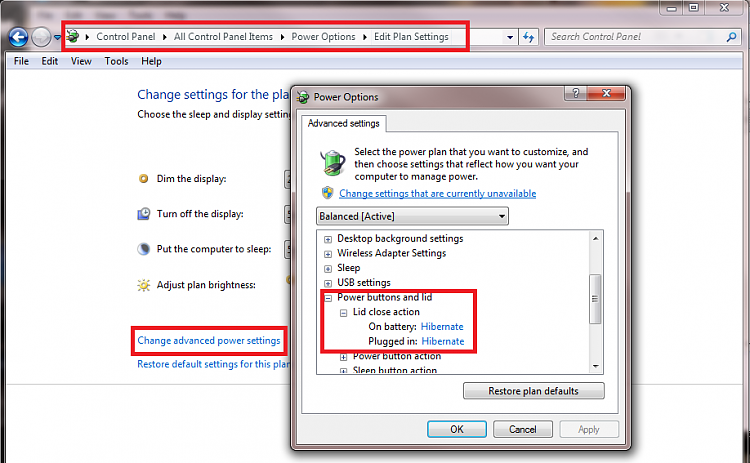 Then open the Device Manager. Right click your network adapter, choose
Properties
, open
Power Management
tab. Change settings as shown in screenshot: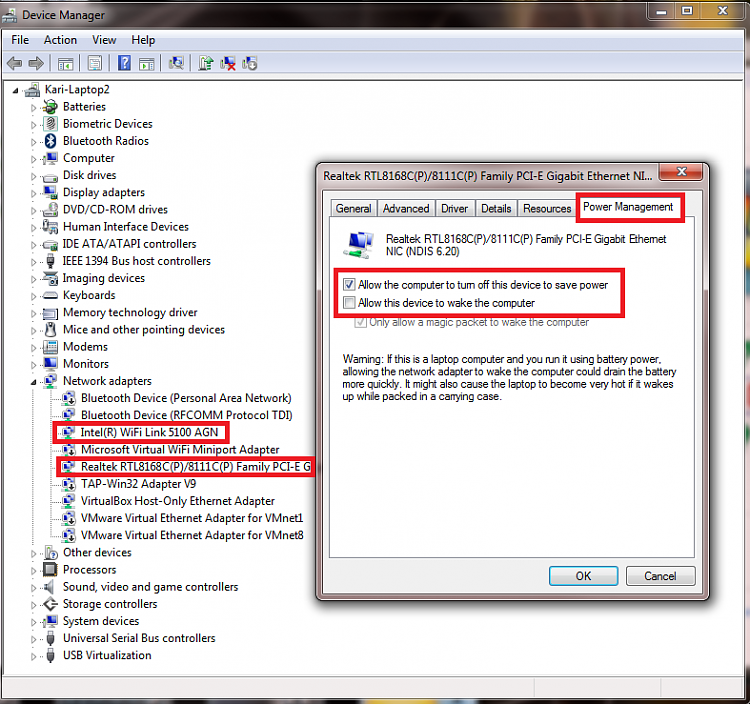 That should do it.
Kari