As fellow geeks here already asked, please post a screenshot showing which processes are "eating" your resources. These tutorials tell you how to make and post screenshots on Seven Forums:
Screenshot with Paint
Screenshots and Files - Upload and Post in Seven Forums
Pressing CTRL + ALT + DEL in Windows 7
does not open Task Manager
. It opens a switch user / lock computer screen. In this screen you then have to click
Start Task Manager
: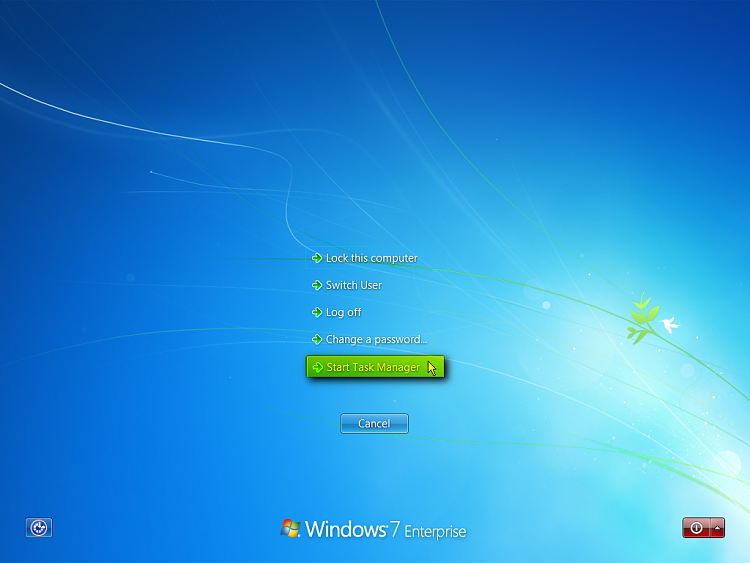 You can also start Task Manager by right clicking an empty spot on
Taskbar
, then selecting
Start Task Manager
from context menu.
As RobbieR detailed, 1)open the Task manager, 2)open "Processes"3) click on "processes"tab, so that they arrange themselves in a descending order (see my snapshot below) of usage and post the top 5 culprits and 4) you must do this (naturellement) with the cable connection!
A small error there. Open
Processes
tab, click column title
Memory
:
Now make a screenshot and post it here.
:) Kari