Hi there,
A couple of weeks ago I have noticed that my Windows Experience Index shows that it has not been rated.
By clicking rate this computer it give me this message.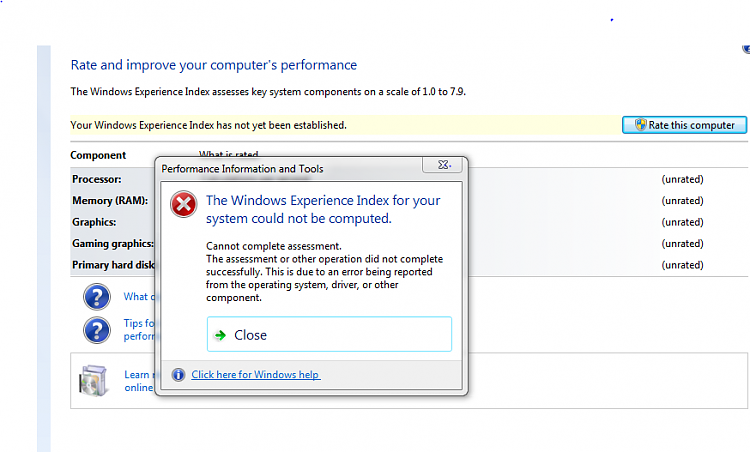 I did a check disk at command prompt (chkdsk /F) with no result. The check disk complete in a few minutes and by going to event viewer it does not show any off the check disk event.
I also noticed that I can not install updates. The updates for Windows Internet Explorer 9 (important update) failed, although I don't have
IE 9 nor IE 8 I guess.
Is'nt it strange?
It started when I installed a new HDD for my backups.
Also I have some doubts about my AVG AV working properly.
I am in the process of uninstalling it to put MSE.
That is why I want to do the backup/imaging but now I want to resolve this problem first.
Can anyone give me some support?
I will apreciate it.
Thanks!