Hi guys,
I would like to get rid of the "program" partition with this third party program "partition wizard home edition 5.2"
What option do I choose in this case? By choosing e.g wipe partition, which wiping method do I choose?
Fill sections with zero? this one is dotted. There is also quick/slow/verry slow. What will happen to that partition?
Will it become unallocated? Can I add it to the Data partition right to it(I am sorry, new to this)
Is it O.K. that Disk 1 become Disk 2 while at this program?
This unallocated 750GB disk that I have can I do something with it while I am at this program and if I make half of it as
logical partition to use it for backups can I rearrange what is left of it that I assume will stay unallocated, on a later stadium?
Or should I make the whole thing primary partition that is, if I will be able to shrink it on a later stadium if necessary?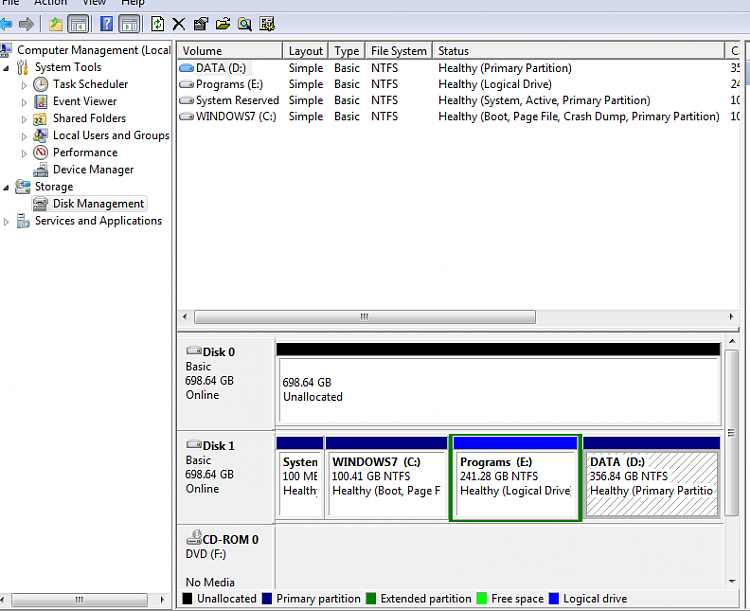 Thanks guys.