Hello...im new to the forum & needed a real help...
1st of all my spec...
OS : Windows 7 Ultimate x32
CPU : Intel Core 2 Duo E7200 2.53 GHz
MOBO : Unknown
RAM : 2x2gb DDR2 Kingston
GPU : NVDIA GeForce 9500 GT
MOBO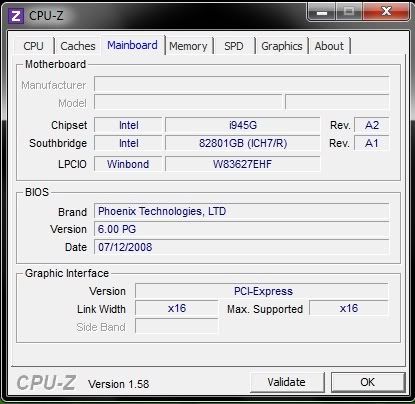 CPU & GPU Screenshot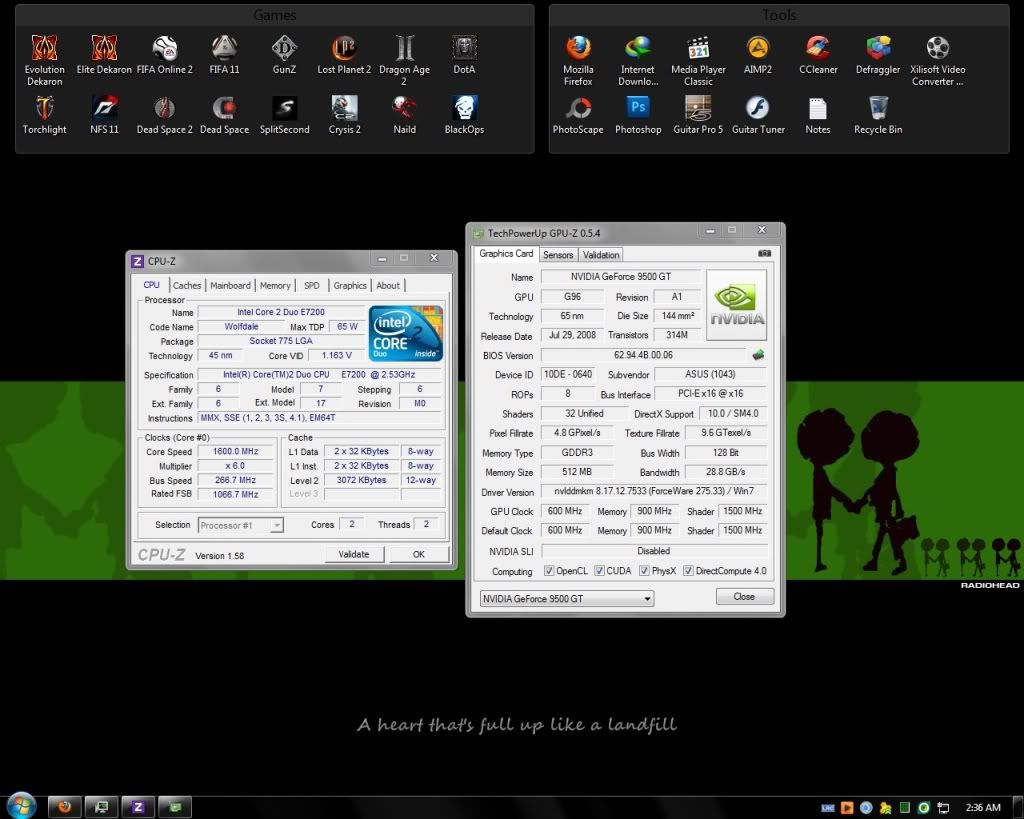 Stories
This PC is about 2 Years old, I can do media, browsing, photoshop, gaming (some high-end game like Crysis can run on lowest setting without lag). I use x32 for the past 2 year, from XP then 7 till now. A week ago I tried Win 7 x64, I just wanna test my ram, since its 4gb, I thought x64 will use all the 4gb I have rather than 3.25gb on x32, but nah, it don't work at all, still the same 3.25gb on x64, maybe my mobo dint support. Well doesn't matter....
Problems
After that I switch back to x32 (Clean Install). Then I just do as usual, driver, windows update, install my usual application, games, etc....then when I run some games...this happens...
Haha...suck right? Not just that, almost all new game I had, COD Black Ops, Split Second, NFS Hot Pursuit 2011, Dragon Age 2, Dead Space 1 & 2, Crysis 2...same with high cpu usage make my pc lag even the mouse can't take it. And then the FF & AIMP2...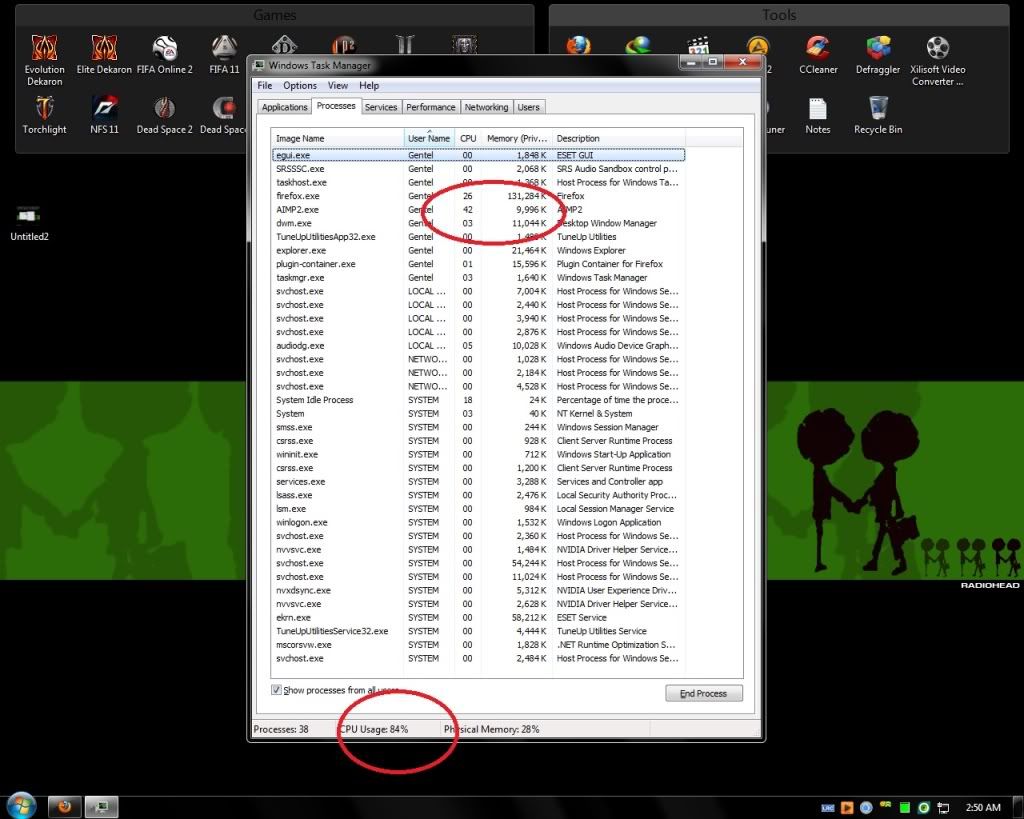 Wayyyyyy tooooo lagggg....before I format to x64, everything was fine...the game...the media...the performance...now everything way too laggy. At 1st I thought it was the NET Runtime that made my pc like this...but after I read this..
What is mscorsvw.exe and why is it eating up my CPU? What is this new CLR Optimization Service? - David Notario's WebLog - Site Home - MSDN Blogs

Its not the prob...then I thought it was audiodg.exe or srs audio sandbox cause...also I think its not the prob...been using sandboxie for years...no lagging problem...
If anybody can help me...been trying for week to find what the cause...if you see those screenshot...I dint use much high cpu usage appz...I just use Fences Pro, SRS Audio Sandbox, TuneUp Utilities 2011 & ESET NOD32 Antivirus. All latest appz, with updated driver & updated windows to SP1. I do defrag, I do CCleaners...and been using this tips all the time...
Speed Up Windows 7 - Ultimate Guide To Make Windows 7 Blazing Fast!!!

Also I did remove any dust in my PC (Fan) twice a month. I give up, have been format the pc for 4-5 times I think to find the culprit/cause of laggness...Would be grateful if somebody help me. Really...
Sorry for the long story and bad English...
Also if I post the thread in wrong section, please forgive me mods, I'm new in the forum ^^