Wow! it turned out that neither Diskeeper nor Tune Up were the culprits. After a few hours I started getting the same problem again. So I got XPerf from MS website, and after using XPerf I found out that it was my ethernet drivers that was causing the huge CPU consumption. So while it was lagging I disabled the drivers from the Device Manager and as soon as I did that the CPU process went to normal. [IMG]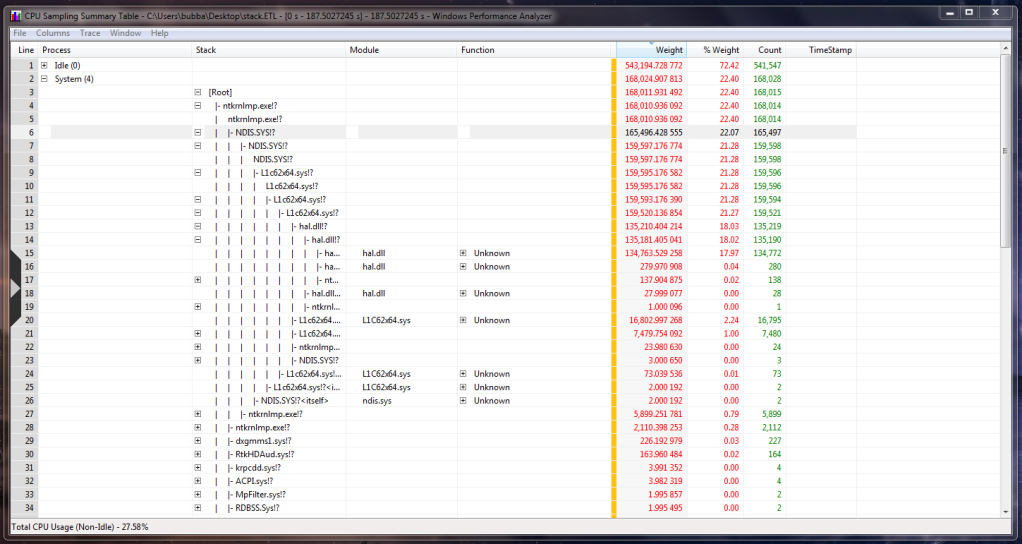 Now I have uninstalled the driver and let Windows install it automatically. Everything seems to be working fine now. Thanks for reading and hopefully I have resolved my issue this time.
Also thanks zigzag3143 for DPC Latency Checker. While it was lagging I ran DPC and it clearly showed that there was something wrong. Although it can't find the driver itself it helps a lot in such situations.