So what you're saying is, Windows detects how good a computer you have and runs more applications if you have more memory?

This is complete and utter ****. Windows runs the same apps if you have 512MB of RAM or 128GB of it.

Having my page file off does not affect my current memory usage by 6GB, especially when nothing except the OS, Firefox, and Pidgin are running.

Perhaps you don't understand page filing - it's space on your hard drive that's used as if it was RAM. Since I had nothing running, it doesn't matter if page filing is enabled or not - nothing would have been page filed.
You have an entire OS running - if you had *nothing* running your system would be off.
Contrary to popular belief, The OS files and services and whatnot *
also
8 take up memory, both in terms of pagefile as well as in terms of active RAM.
Notice in your very own screen shot:
~4 GB :
hardware reserved
~5 GB :
in use
Do you think that you can have a system with a lot less running than I do and yet have less RAM for no reason? Obviously you don't, as you're in here trying to figure out what it going on.
Right now out of 4 GB I have 2.37 free - but check this out: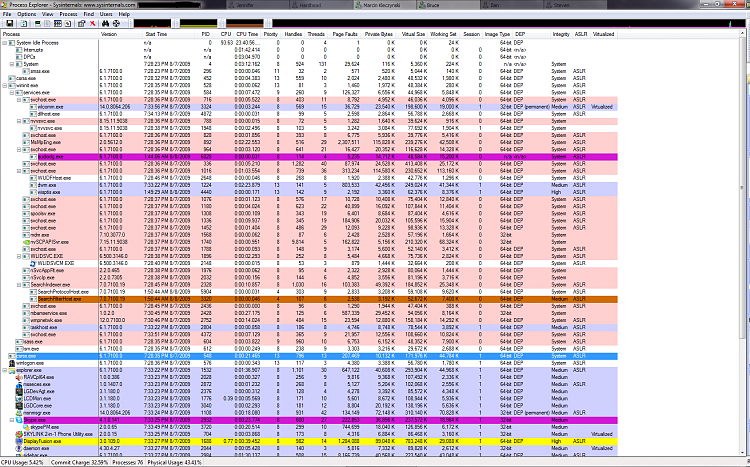 I've got a ton of stuff running - you
really
think all that will fit in
less than half
of my RAM?