OK, I got the Toshiba print screen aspect figured out. You can use CTRL + PRTSC, ALT + PRTSC, or FN + PRTSC. I'd advise against using the FN key because that will automatically bring up the Toshiba Hot Key menu pop up at the top of your screen. Either the CTRL or the ALT key plus the print screen will work. This will put a copy onto the clipboard. You then have to open Paint, paste it and Save. OK, 'nuff with that.
Here's the screen shot: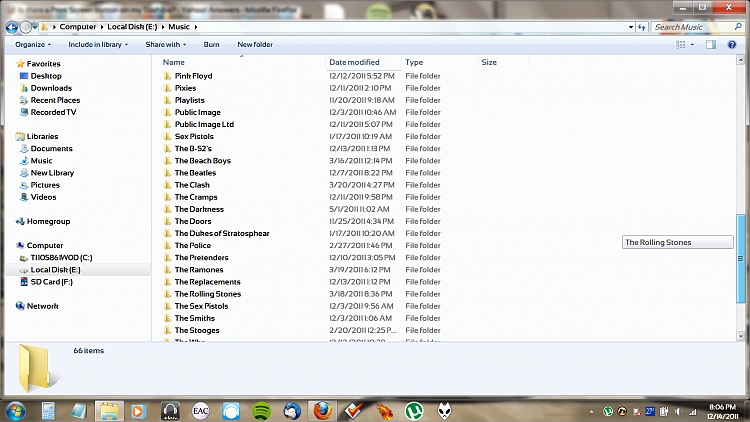 As you can see, as I scroll with the vertical scroll bar, a tiny window with the name of the file moves alongside with it. It doesn't accomplish anything as the names of the files change in rapid succession. Like pages in a phone book.