Hey All,
I've been running chkdsk on my external drive (Data Backup). Every time I run it I get the same error that it's found a problem and fixed it. But if I run it again I get the same Error again that it keeps finding the same orphaned file. I don't seem to be able to fix it.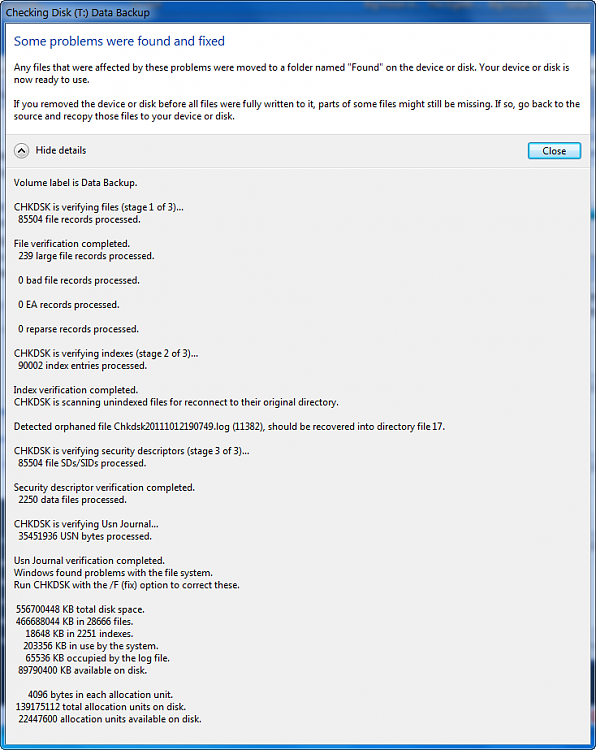 Drive has been running with no problems. Have scanned for bad sectors and found nothing.
Any help would be appreciated.