With VB, Gnome3 doesn't work properly, so instead I'm using XFCE. I tried using both Virtual Box and VMware player, but both times it was a lot smoother when I ran the live CD off a usb. It also uses atleast 70% of my RAM even when pretty much idle. I have tried leaving the amount of RAM at the default 700 something Mb after setting it to 1Gb the first few times I tried ( I was following some tutorials ), but it remains over 70%. I'm not sure if I should be going under 700Mb of RAM because I will be running a few other programs when I get it to work. That's why I would prefer to be able to dual boot and just run one OS at a time.
Also after using Partition Wizard, I found that that 16Gb space actually has 10Gb of data in it (see below).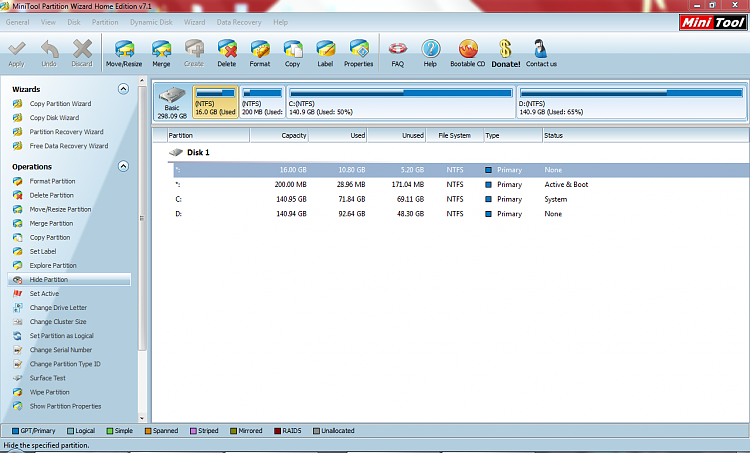 This is what the partiton contained.
The data in there looks important, so I don't know if I can delete that now.
If I were to move my boot files to my C:\ drive, how would I accomplish that?
Or would changing my D:\ to a logical partition and installing Linux there be a better option? Assuming that it will not affect my system.