"You can use it as a repair disc, you asked about downloading one..."

__________________________________________________________________

OK, thanks. The system repair disk that I was referring to is the one that can be made from Windows "backup and restore" and allows me to boot, troubleshoot and reinstall the system image from an external USB drive . My computer keeps giving me the parameter error message every time I attempt to do so. I was not looking for an entire Windows 7 installation program. I already have the original Win 7 installation disk which was purchased years ago and I've used it numerous times to repair my system in the past, but not to reimage.

But thank you for the link. Can I assume that it's a legal, free version of Windows 7?
I know what you were referring to, since both can do the same thing in regards to accessing this,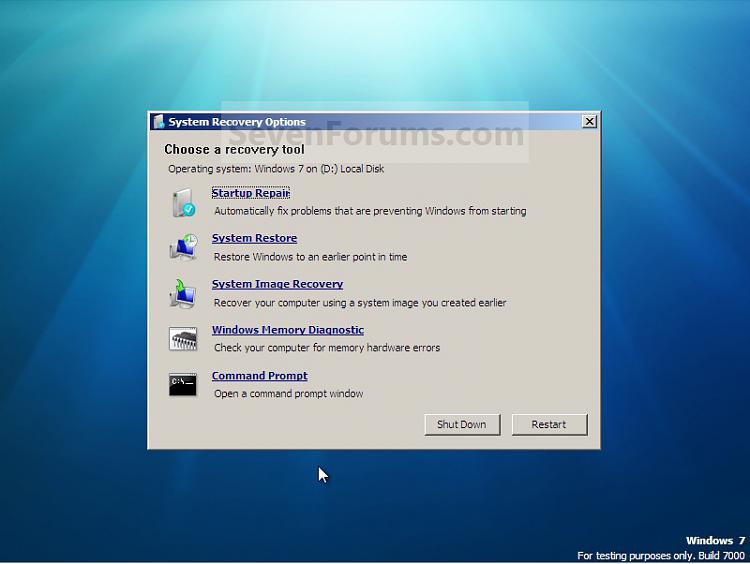 They are basically the same on that front, with the installer you also get the benefit of being able to reinstall as well if you need to.
Yes, the link is a Microsoft link, free and legal.
If I were you I'd grab it before time runs out, it's an updated version so if you needed to do a repair install you would need that instead of your older one if it doesn't have SP1.