I am running a Win 7 64-bit machine with an extra HD (F: in my screenshot). I have been reading and found the help I needed to delete an added partition and extend it to my D drive but my C is in the red.
My son is usually my personal geek but he is deployed and can't help me. I am totally paranoid about using command line so if there is another solution then that would be my first preference.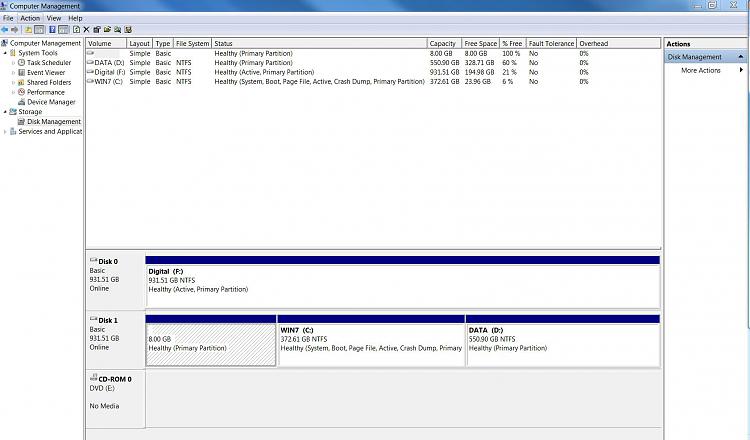 I have downloaded the Partition Wizard but wanted a bit of direction before I go off and tear something up.
Thank you in advance,
A