Okay so, I downloaded the Process Explorer, and decided to take a screenshot with both Process Explorer and Task Manager running to show that there is absolutely no indication of so much RAM being used when I open the .mkv file with divx player. Unless I am missing something? Someone please help me here.
seriously, look at the cpu/RAM meter below, what in the world is happening?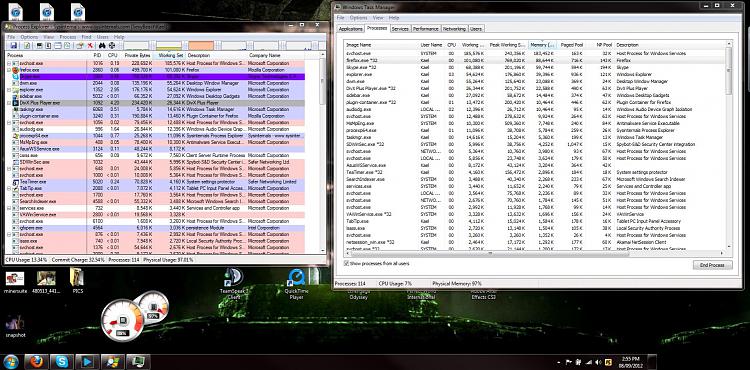 and here's resource monitor;
What do all the sudden hard faults mean? they were all at 0 until I exited divx player, then they started going haywire.
When I exit divx player, it keeps going like this for about 5-10 minutes and then drops back down to 30%, which is even
lower
than it was before I opened the mkv blu-ray file.
This never used to happen before. The file works fine, I can play it okay, there's no lag.
The same thing happens when I open the file with VLC media player.
Does it maybe have something to do with the video encoding/codecs?
Should I try updating software/drivers?