Hello W7F friends!
I have a question for you this morning!
I own a Pavilion Dv7 HP Notebook, Intel Core i5 M460 @ 2.53 GHz, ATI Mobility Radeon HD 6370, 6GB ram running Windows 7 Home Premium 64-Bit.
I do play games on my laptop and have noticed that after a few hours of playing my laptop can get really hot. I took a screenshot of my computers temperature as soon as I got done playing for a few hours and here is what I saw.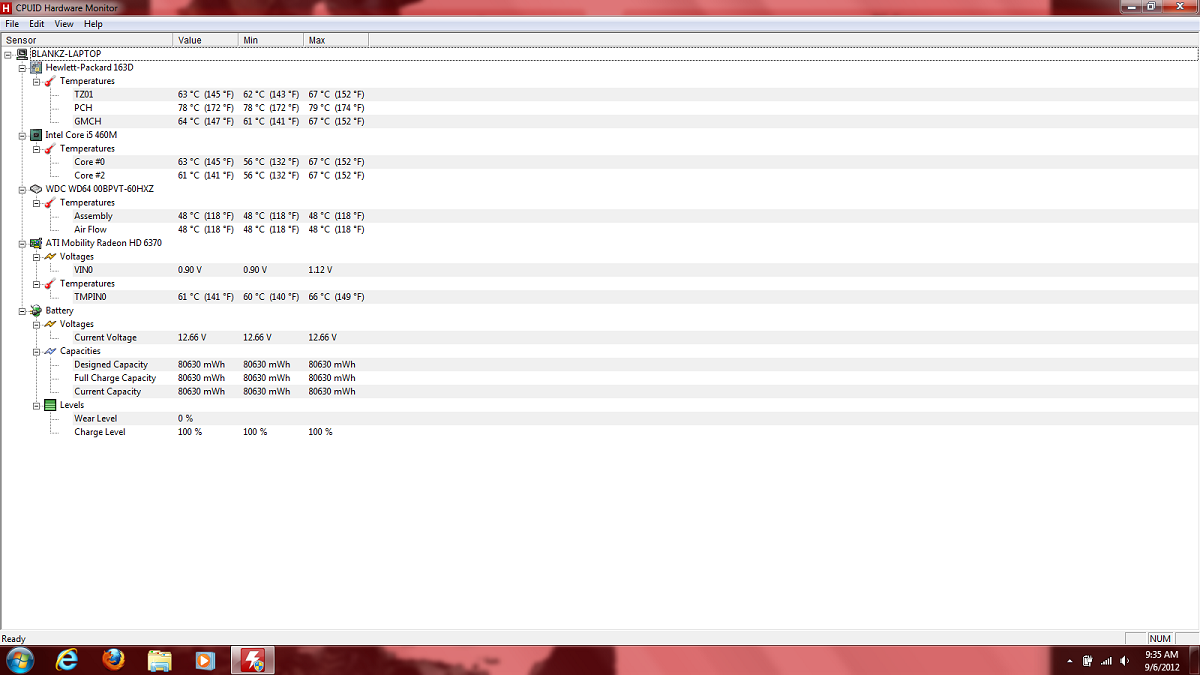 Based on the image provided,.. do you believe my computer temperature is to high? Keep in mind that those temp's could rise while I'm playing a game. Thank you for any on formation you could provide! Sorry if I posted this in the wrong place, I'm a newbie to the forums.
BlankZ