I tried to boot from cd, it is booting, first it loads files > ask me to select language > after that it ask me for driver for CD/DVD drive!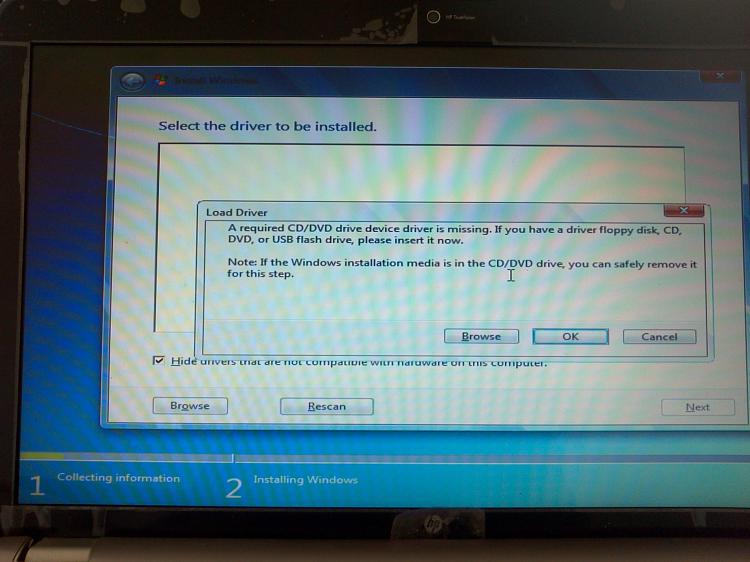 I click Ok, but I get this msg: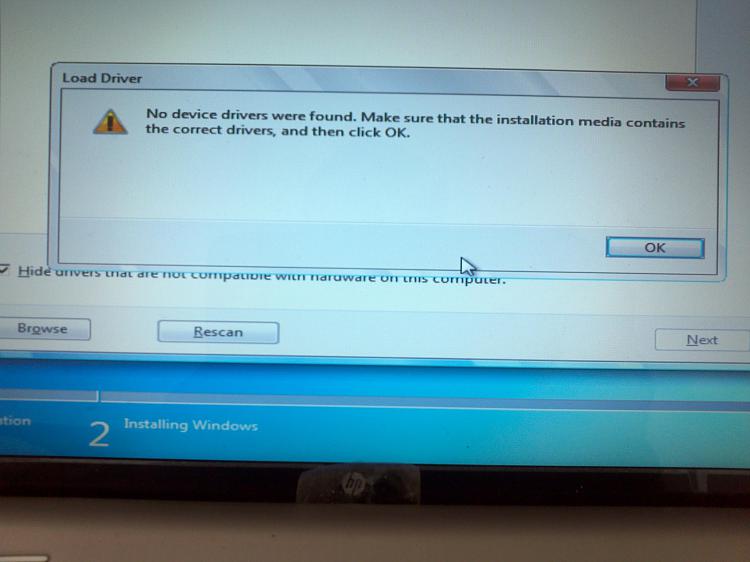 so I copy all driver of HP as well as drivers from system's folder (system32) to USB drive and re boot again. This time I select my flash drive to install driver,
but got same message "No device drivers were found...."
I must doing something wrong. Please help..