Hello. I have a Toshiba laptop in which I installed my copy of Windows 7. Recently, it has not been able to boot: it just restarts when trying to. I tried the typical things: booting to safe mode, etc. but they all do the same. So I tried to sin the System Recovery Options, first from the Advanced Boot Options menu and then directly from my Windows 7 disk. In all these cases, the program gets stuck after selecting the "Repair Your Computer" option, as in this picture: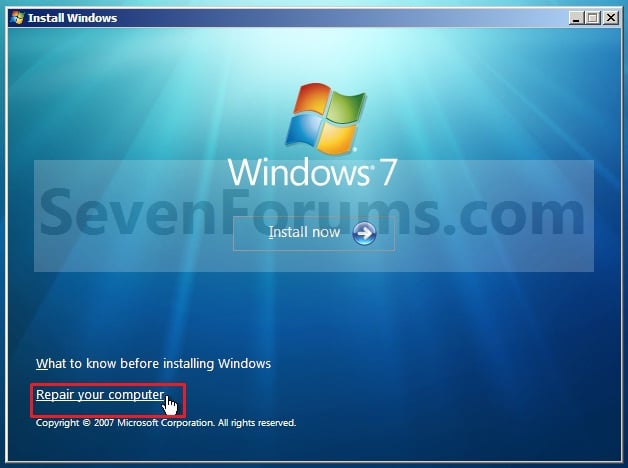 The mouse keeps working fine, but all I can see is the background image, and no window pops up. I know that it is supposed to prompt me to select my windows installation, but that window never comes up. A similar thing happens when I try to install windows instead. It just never gets to the next step.
Is there anything that anyone can think of that I could do to solve this problem? I appreciate any help you guys can give me SO much, and I'm really grateful for your help!
Thanks again in advance,
Sebastian