Here's some confusing winsat mem results. Neither the Sniper or Trident X 2400 is doing well on Haswell.
These are scores more lie 1866 would have.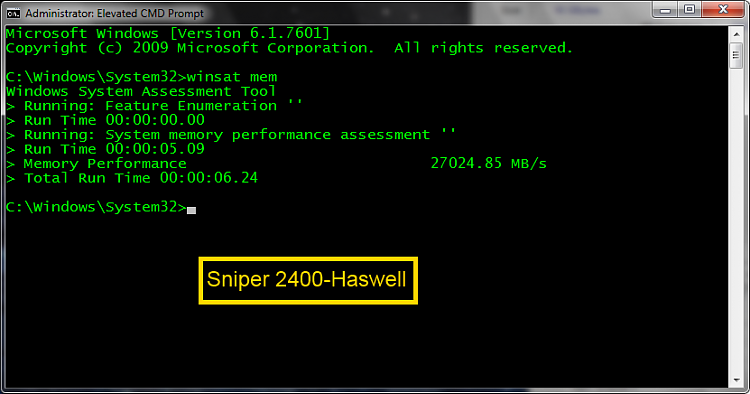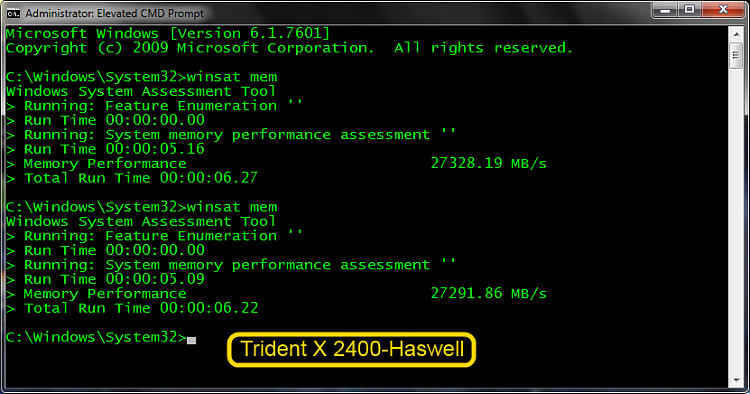 And 2133 on a Sandy Bridge, it's 1866 OC'd to 2400.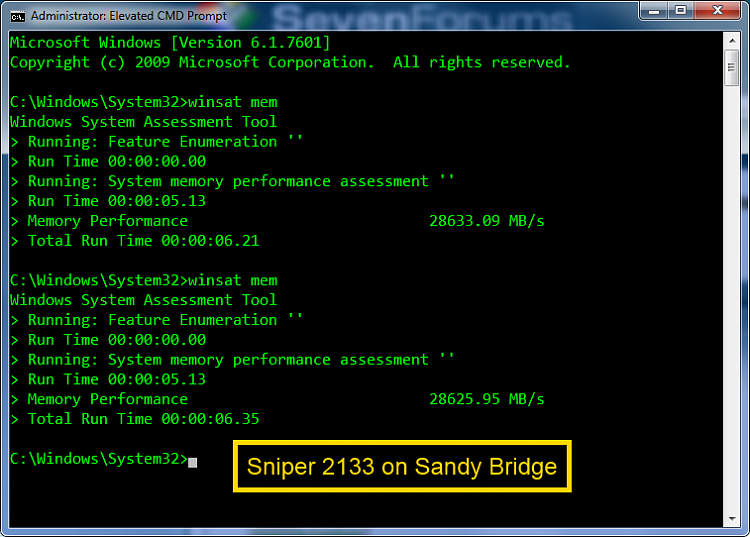 Then shortly after running the 2400 on Haswell, I put the Tridents back in it for these really odd results....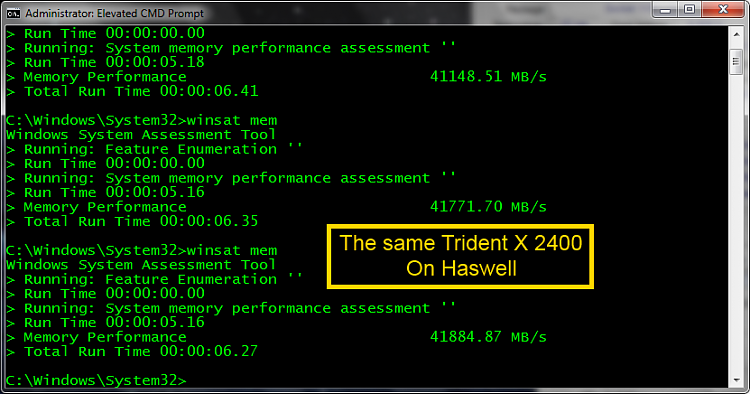 ...a few minutes later...