I'm going to ask some questions here if you don't mind. Didn't want to start a new thread, and I will post my speed at the end

OK, installed my new Ram. I previously had KINGSTON 4GB (2 x 2GB) HyperX PC3-12800 DDR3 1600MHz With timings of 9-9-9-24.
Installed my new Ram
HyperX Fury Black Series 8GB (2 x 4GB) 240-Pin DDR3 SDRAM DDR3 1866 Desktop Memory Model HX318C10FBK2/8 - Newegg.com
Booted up to a BSOD...no worries thought I, this was CAS 10 Ram. Went into BIOS, changed timings to 10-10-10-24 just to get into windows and see what recommended timings were. Booted into windows no problem. CPU-Z said recommended timings for 1600Mhz (I only got the 1866Mhz because it was only a few dollars more then the 1600Mhz. Headroom now, and who knows in future.) were 9-10-9-26, so I set those and it boots fine.
Went back into BIOS to explore the possibilities. Here is where a few questions come up.
Noticed that with DRAM voltage set to auto it was running around 1.66v to 1.68v (my previous ram was 1.65v ram, but I had not changed anything).
I manually set the voltage to 1.5v (correct for this new ram). Does that sound right to you all?

The timings, I thought it odd it balked at 9-9-9-24 initial timings, but has no issues with 9-10-9-27. I have not gone back to try the tighter timings again yet.
Is there really any advantage to trying to tighten up these timings? I also am set to 1T, stick with that?
I didn't need this Ram, rarely came close to using 4GB, but for the price, got an itch for 8GB, and I'd think the 1.5v setting, if correct, would be more energy efficient. My PC doesn't work hard, mostly idling, I don't game or do video rendering, etc. So my setup is energy efficient. With Turbo my CPU idles around 1.4GB, my video card gets it's power from the PCI slot only, no extra power connector. The efficiency isn't mandatory, but might as well, lol.
Let me know what you think about my settings, anything different you would suggest?
My before reading was around 15500 MB/s , I wasn't expecting a great, or necessarily any increase, the 8GB was why I pulled the trigger. My new numbers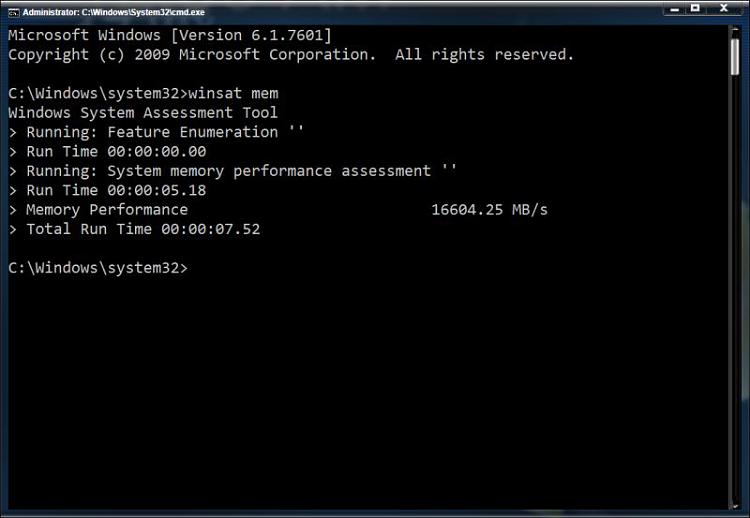 A Guy