I recently had to use a system recovery and set default factory setting too my Toshiba Satellite (windows 7 64 home premium). Toshiba asked me to use their recovery software, as recommended for warranties sake. Before I had done this recovery, I was told by the people at Toshiba (after they reviewed my system configuration) that I might have uninstalled/configured some software incorrectly (mistaking it for bloatware) which lead to some system instability.
I was just wondering if I could gather some input from those more knowledgeable than myself as to what is important and what is not. I only installed a couple programs, so this is pretty much my default factory settings: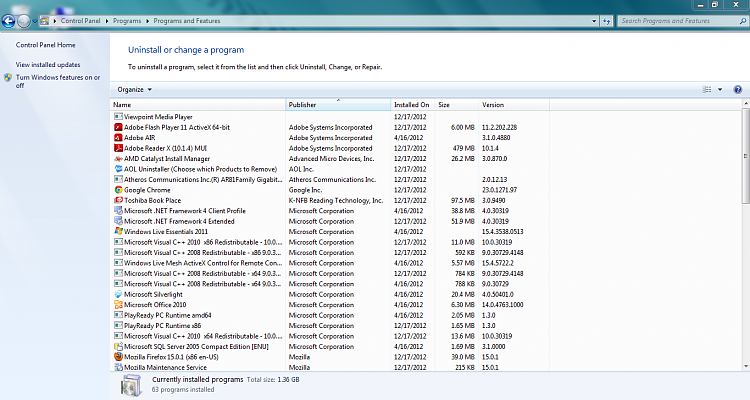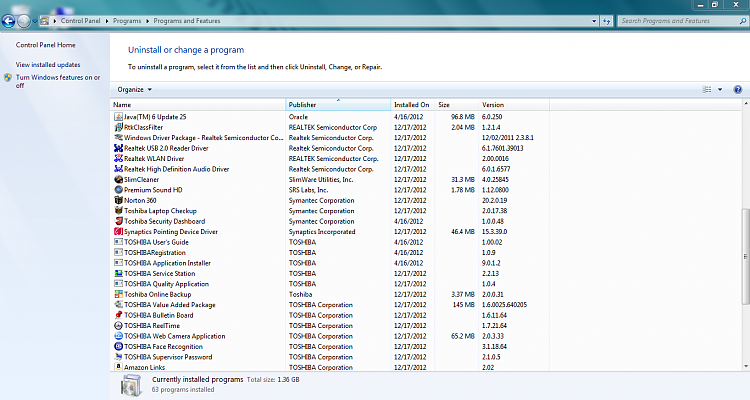 And here is my startup configuration:
There are a couple of the preinstalled programs that I like, such as the health monitor that shows the computers temp. and power consumption, etc.
Otherwise, any opinion or advice would be welcome. I want windows 7 to run as good as possible, and I want to avoid mistakes as best I can.
Thanks,
Brandon