Many thanks to all. Was pointed to the problem and now am back to where I should be! WHEW, was worried there for a bit.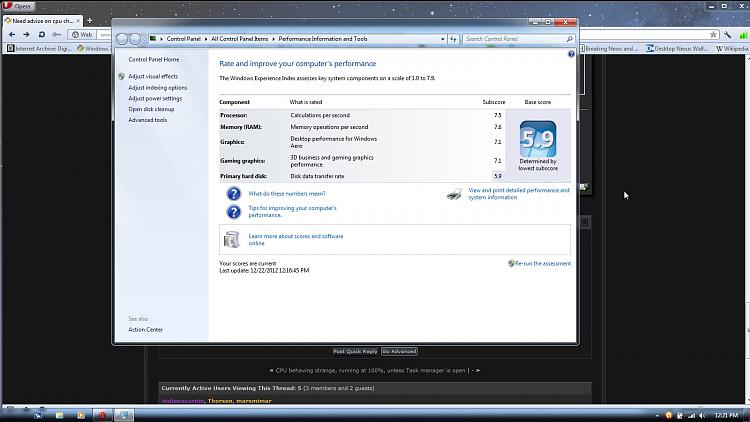 Guess I made some setting changes while working with a new office suite and throttled down my poor old machine.
Now next weekend I'll be installing a ssd and can see about upping that 5.9.

Oh..... marsmimar, just a check on your machines abilities. Doesn't mean much in the grand scheme of things I guess but like my scores to be as high as possible