Can someone pls tell me if this is something to be concerned about? I checked it just now,i had HD tune 2. something before and just got this newer version from my brother,this is the new shot im worried about: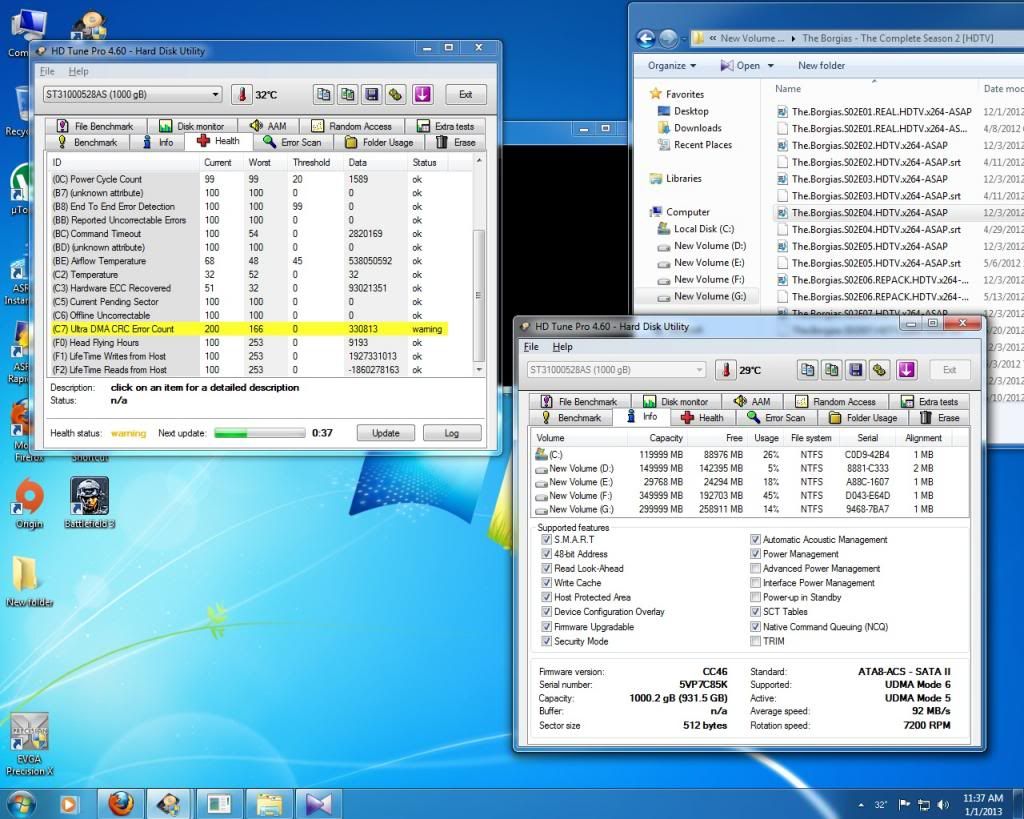 And this is the old one taken yesterday with the previous version:
Im scanning for bad sectors,just passed 900GB and still fine like yesterday. When i select warning,it says it could be due to faulty wire which would make sense as im using a year old wire from my DVD rom.