I am trying to clean up a messy disk configuration by deleting two volumes from a disk and then extending the C: drive to occupy the entire disk.
I have deleted the first volume successfully but when I try to delete Vol E I get the error message that "The partition Vol E (E:) Simple Volume is currently in use."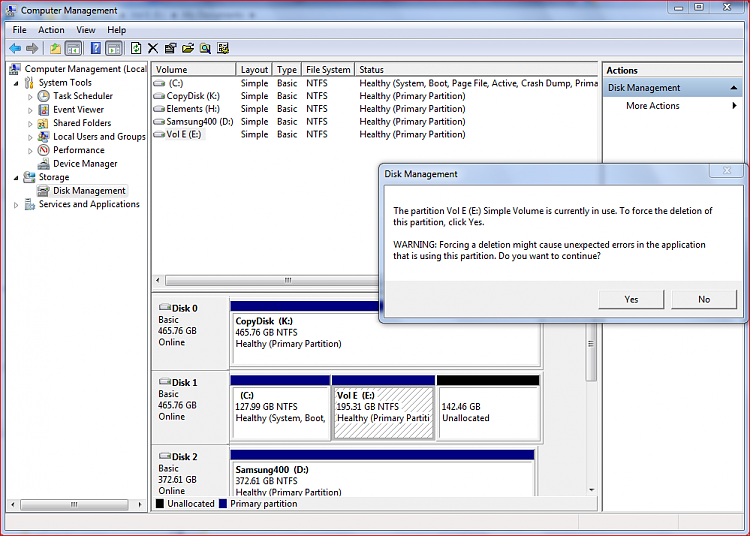 At one stage there was music and video on there but that is long gone.
I can't figure out what is trying to use Vol E. How do I go about tracking down what is looking at it?
Any guidance would be useful.
Ian