Hello, So my computer has been constantly overheating, even when under NO cpu load at all. Also i seem to be experiencing frequent blue screens and my USB ports seem to randomly disconnect and connect again.
I'm certain the blue screen and usb port disconnect issues are because my power supply is very weak (220W). I'll be getting a new one soon and it should fix the issue hopefully. But w/e.
I'm just mainly worried about the CPU issue. Sometimes i can have my computer running at around 40 Degrees celsius, Then i play a CPU intensive game like Counter Strike. Everything goes well for a while then after about a minute i experience some kind of lag with FPS spikes. I then check the temperature and it goes all the way to 90+ Degrees celsius according to CPUID monitor and Speedfan.
Should that even be possible? I always thought there's some kind of safety measure that will shut the computer down if it reaches stupid temperatures like this.
I've gone ahead and changed thermal paste and checked the heatsink (Intel stock) is placed correctly. It's fine. And the fan is working fine.
The computer also takes a really long time to start up. And the CPU seems to get extremely hot while starting up.
TL;DR
Computer overheating, heatsink is attached fine.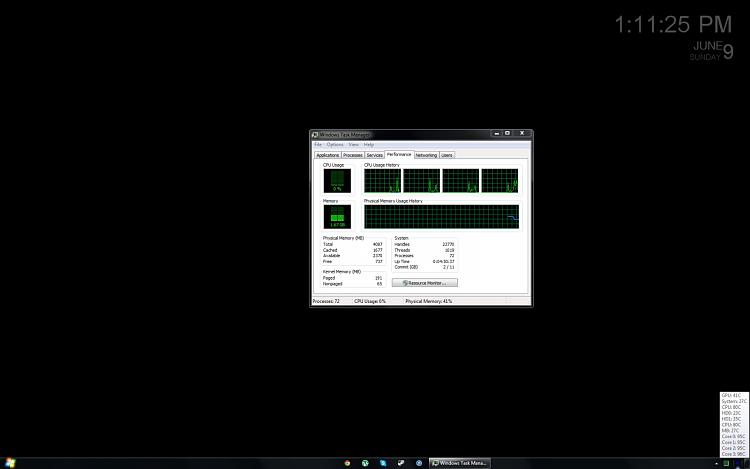 As you can see there's no CPU load at all and it's running extremely hot.